Building your personal brand on LinkedIn can be a daunting task with so many features and so little time to try them out.
To use the social media platform to its full potential, you should be active and engage with your business connections in order to build rapport with prospects and strengthen current client relationships.
It's also vital to take note of any new and exciting features that LinkedIn roll out in order to stay ahead of the curve. Luckily for you, we have collated three of the latest additions to the platform which you should try out in the near future...
Kudos
A Harvard Business Review study found that 7 out of 10 employees who report they've received some form of appreciation from their supervisors say they're happy with their jobs. A small compliment can go a long way, right?
Whether you want to congratulate one of your fellow colleagues or give a shoutout to one of your fantastic clients, Kudos is a great way to show your appreciation.
Voice Messages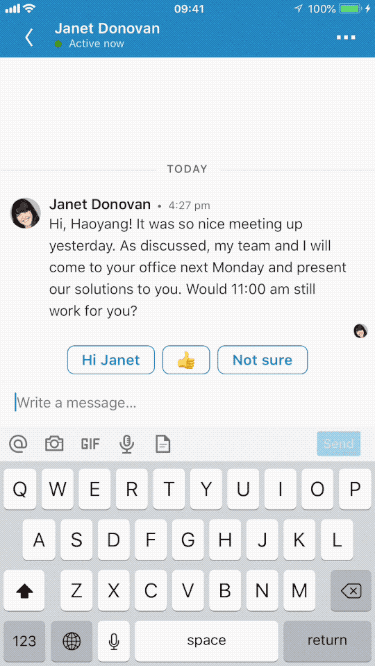 Modernise the way you catch up with your connections by sending a quick voice message.
This new tool is only available on mobile and allows you to communicate on the go, perfect for business professionals who lack the time to sit down and type a long message.
Not only that but a voice message is a great way to show your personality and develop a personal connection, which may be lost with written communication.
QR Code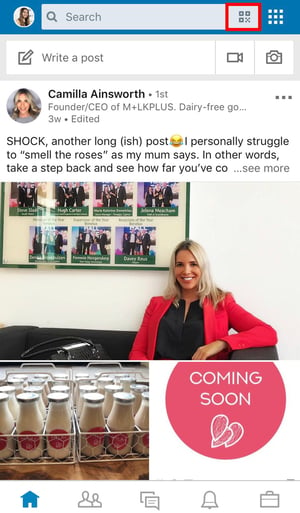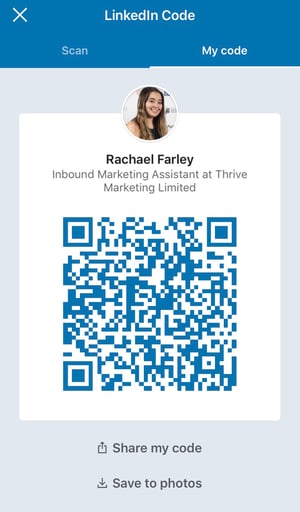 Forgot your business cards at a networking event? No problem, open LinkedIn and use the QR Code to quickly connect with another person without the stress and hassle of trying to remember everyone's name!
This is a great way to turn that initial offline meeting and continue it online. You can also feature your QR Code on any material - event overviews, brochures, business cards - so that anyone can scan it and add you as a business connection in seconds.
The QR Code icon can be found in the search box bar on the home tab. Why not give it a go yourself?
These new features are sure to 'up' your LinkedIn game, helping you to build your personal brand, make business connections and reach out to new prospects. What are you most excited to try out?
Find more like this via Social Media.