The Emmys are a huge part of the US TV calendar - in fact, they're often transferable to the UK, thanks to our huge consumption of American media.
Of course, the shows with the most nominations are often predictable successes - looking at you, Game of Thrones - but there tends to be recognition for lesser known, but equally brilliant TV too.
We are running through some of our favourite nominations and how they translate into great marketing lessons for North East SMEs.
Grace and Frankie: "The best things in life are free."
Award: Lead Actress (Lily Tomlin)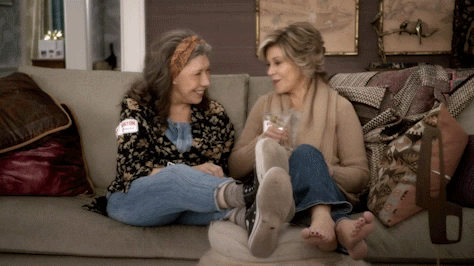 Co-created by Marta Kauffman, one half of the duo behind cult classic TV hit, Friends, Grace and Frankie is a humorous look at two unlikely friends - Jane Fonda and Lily Tomlin - brought together by the result of their husbands announcing their love for one another and their plan to get married.
Shown on Netflix since 2015, the show has approached the subject of love, sex and relationships in retirement with enough humour and emotion that it has gained audiences across the age demographics as well as many Emmy nominations to boot.
The show's open-minded approach to life and love perhaps best demonstrates the opportunity and reward of open-mindedness in business. Being able to allow your company to evolve with new trends and follow updated ways of hiring, rewarding and promoting the people in your company, as well as engaging potential new audiences, can all have huge successes - not just for your bottom line.
Bringing your company's staff policies, social media strategy or brand identity up to date with an open-minded approach, taking opinions from all sides, will allow you to grow and expand in the right direction.
Indeed some of Grace and Frankie's subject matters are certainly not PG, but the refreshing approach makes for light, enjoyable TV, as we see these two retirees exploring love after marriages and children. Equally, allowing your company to explore more creative possibilities for your business' ethos may just breathe new life in your organisation.
Game of Thrones: "Be everywhere."
Awards: Directing for Drama Series, Drama Series, Outstanding Guest Actress In A Drama Series, Music Composition for a Series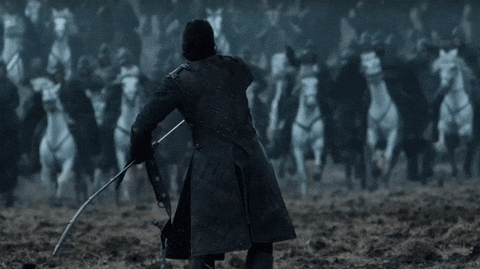 If there's one thing any marketing agency typically aims for, it's going viral. GoT is most definitely the TV phenomenon of recent years, with the fantasy drama TV series netting 22 nominations at this year's Emmys. You're one of very few if you haven't yet become hooked by the tale of Westeros.
From a marketing standpoint, it's not easy to achieve the feats of recognition that GoT has managed, but not impossible. Build a marketing strategy that allows your company to grow, expand and flex. Explore new marketing channels, engage new users and strive towards specific goals. Start by signing up for awards to promote your abilities and reach out on new platforms like social media, PPC and email marketing to spread the word.
This Is Us: "People are the foundation of success."
Awards: Lead Actor in a Drama Series, Drama Series, Outstanding Guest Actor In A Drama Series, Outstanding Music Supervision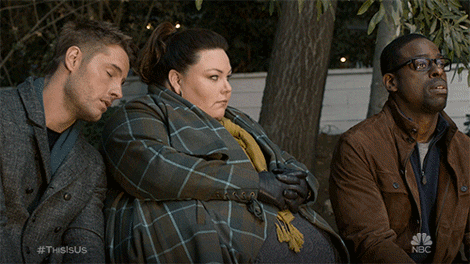 Sidenote: This Is Us is my favourite TV show of the year, so I'm trying to rein in my bias - otherwise this could just be a blog dedicated to me fangirling over the characters and storylines of this US drama TV series.
The show tells the story of the Pearson family, knitted together with stories from the family's past, the present day and with a few glimpses of the future too. It focuses on the importance of family and the connections we weave with those people we spend everyday with. From a marketing point of view it's crucial that we factor in the 'human essence' of what we do as businesses and why that matters most to our customers. As Simon Sinek says, it's not what you do, it's why you do it and why it matters to the customer.
Focusing your brand on the "why" you do what you do, and the people that have built your company is a key part of success. Focus on why your customer needs what you do, not simply retelling what you do.
Carpool Karaoke (The Series): "Highlight your strengths."
Award: Outstanding Short Form Variety Series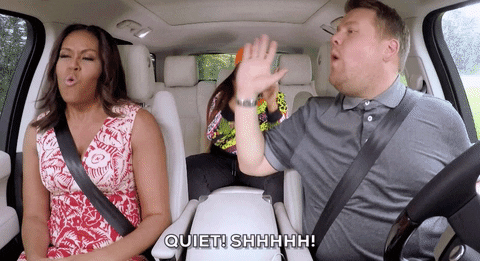 James Corden has seen great success with The Late Late Show but the runaway segment is Carpool Karaoke.
Seeing James singalong in the car with some of the biggest music stars, as well as influential figures in politics, acting and theatre, has been a huge success for the TV show's brand awareness. They continue to promote the upcoming stars of the show and this segment has helped to solidify James' presence in US talk show TV for some time to come...
As Carpool Karaoke confirms, sometimes it really is more powerful to focus on your strengths, rather than trying to make all of your marketing activities or products/sales perform equally as well.
In some cases, a particular product might "run away" in its levels of sales or interest with your audience - be proud of that and encourage it to grow - don't leave it to mellow out. Continue to promote it using organic and paid marketing, as this attention will increase the overall public awareness of your brand and company.