Over the last couple of years, marketers across the globe are feeling the wrath of social media algorithms.
But what exactly is an algorithm? And why is it having such an impact on your social media performance?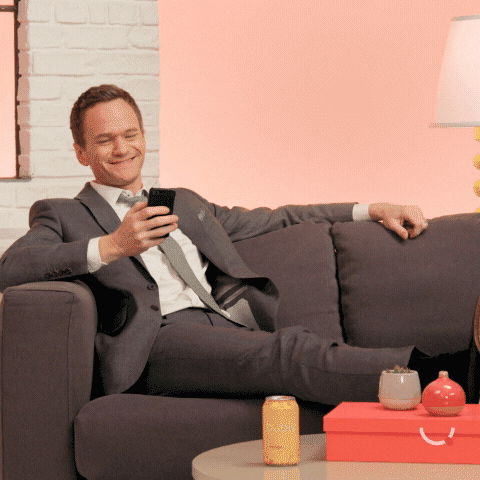 An algorithm's role is to show a user content that they are more likely to engage with. This means if you're double-tapping dog pics and liking your favourite celeb's tweets, then you're more likely to see this type of content again.
But for businesses, the algorithm can be detrimental to performance on key metrics like impressions, reach and engagement. If you no longer meet your social KPIs, your posts are probably being shown less prominently in users' feeds.
While many SMEs are turning towards paid social to get content in front of their audience, it is still possible to improve your reach organically if you know how each platform ranks posts.
We will take a look at the four biggies; Facebook, Instagram, Twitter and LinkedIn, to see what type of content each platform prioritises using their own individual algorithm (you may even notice some similarities!).
Facebook
In 2018, Mark Zuckerberg published a Facebook post describing the changes to the platform's algorithm in which they're "[putting] friends and family at the core of the experience". For social media users, they could expect to see the following, taken from his announcement:
"As we roll this out, you'll see less public content like posts from businesses, brands, and media. And the public content you see more will be held to the same standard -- it should encourage meaningful interactions between people."
The new algorithm prioritises active interaction such as likes, shares and comments as opposed to passive interactions like click-throughs. In order to boost your organic reach, your business should focus on creating conversations with your audience, whilst avoiding engagement bait.
Instagram
There was an outcry amongst Instagram users when the platform adapted its algorithm in 2018. Remember the days of a reverse-chronological feed? Now, you're more likely to scroll down your feed, double-tap, realise you've liked a picture from three days ago, panic and repeat. But why are some older posts being shown at the top of our feeds anyway?
The types of posts that are placed higher in your Instagram feed are determined by three main factors:
Interest: The platform tries to show posts that you will care about and engage with, based on your past behaviour.
Timeliness: Although the feed isn't reverse chronological anymore, they will prioritise recent posts over a week-old post.
Relationship: If you've recently interacted with a certain business or person's account either by liking a post or tagging them in a photo, then you're more likely to have their posts pop up time and time again.
Twitter
Unlike other social media platforms, Twitter gives its users a choice between 'Latest Tweets' and 'Top Tweets', meaning you can opt for a real-time feed or an algorithm feed.
If a customer opts for the 'Latest Tweets' feed, you can post at times when your audience is most active in order to increase your organic reach. However, if they choose the 'Top Tweets' feed, then you will need to focus on beating the algorithm.
On Twitter Help Center, the platform describes how it determines where to place tweets in a user's feed…
"Top Tweets are ones you are likely to care about most, and we choose them based on accounts you interact with most, Tweets you engage with, and much more."
Some of the ranking signals your business should be aware of are:
How recent your tweet was published
How many retweets, clicks and favourites a tweet has gained
The type of media included in the tweet (image/s, videos, GIF)
How many followers an account has
LinkedIn
Whether you're posting from your personal account or your company page, LinkedIn updated its algorithm in 2018 to optimise users' news feeds, giving opportunities to small creators to rank before big influencers.
The overall effect of the model was to take about 8% of all feedback away from the top 0.1% of creators and redistribute it to the bottom 98%.
LinkedIn has provided a diagram as to how the algorithm actually analyses your posts in order to decide where to show it in users' feeds.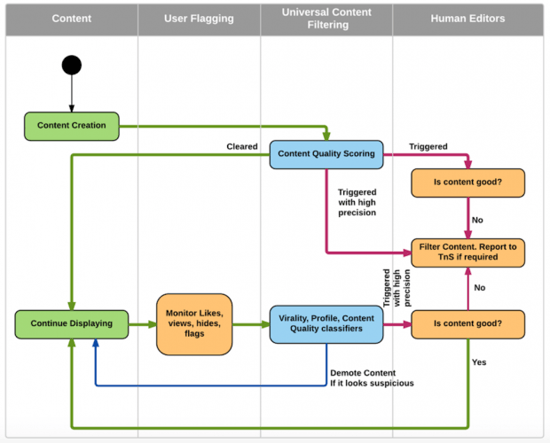 The main take away you must focus on to optimise your social content is that engagement is key. Your content must inspire users to actively engage through likes, shares and comments in order to boost your organic reach.
If your current audience is small, meaning your reach is already working against you, then paid social advertising might be a worthwhile investment for your business to beat social media algorithms.
Looking to implement paid social but not sure where to start? Give the Thrive team a call on 01325 778 786 for a friendly chat!