US research undertaken by Google has revealed four key types of shopper in the run-up to the festive season and understanding more about each could help you boost your e-commerce performance.
The consumer insights report by Google allows us to clearly identify the browsing and purchasing processes of the majority of potential festive customers, allowing online retailers to best prepare for targeting each demographic on upcoming key shopping dates.
There are 18 days until Black Friday (Friday 23rd November), 21 days until Cyber Monday (Monday 26th November) and 49 days until Christmas Eve (yes, really!), which means the much-loved (or much-loathed) shopping frenzy is soon to be upon us.
As identified by Google, there are four types of festive shopper, each with their own behaviours that helps retailers to best target them to meet their expectations:
Evergreen
This customer spreads out their shopping over the whole festive season.
Early Bird
This customer gets most of their shopping done early in the season.
Deal Seeker
This customer does most of their shopping during the Black Friday-Cyber Monday weekend.
Last Minute
This customer puts off most of their shopping till the final push before Christmas.

Interesting data from Google allows us to also research how the different generations purchase, with key findings including that 'boomers plan ahead while millennials hold off.' (Source: Google)
In total, Google's findings revealed that only 18% of shoppers consolidate all of their shopping to the Black Friday-Cyber Monday period.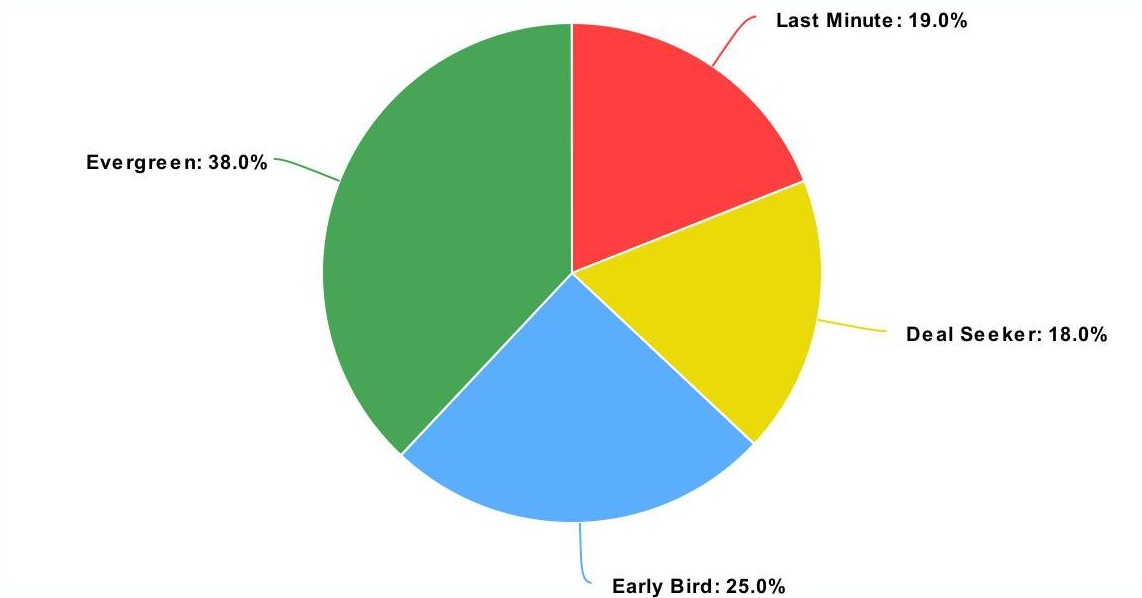 Interesting findings for e-commerce businesses reveal that all four of the holiday shoppers typically spend more time shopping online than they do in-store. Across the demographics, there's significant time spent on mobile for shopping and browsing, with 52% of Deal Seekers admitting to using their mobile device whilst in a bricks-and-mortar shop.
It's worth bearing in mind the changing face of the typical shopper, as Google's research outlines that 53% are "curious", 40% are "demanding" and 48 are "impatient", proving the value of an easy-to-find-and-use mobile-optimised website, for buyers who expect ease and speed when shopping.
Try Google's intuitive tools to discover what type of shopper you are and review the full breakdown of the customer insights report.
If you'd like to innovate your e-commerce platform or app, get in touch with our development team or drop us a line on our online Chat.