iOS 13 is coming to iPhones soon, and includes some great new features that will also benefit your professional life.
Apple unveiled the latest update to its software in June 2019, confirming that iOS 13 will come to iPhones and iPadOS for iPads in autumn 2019.
The new operating system update promises to deliver on prioritising performance, allowing FaceID to launch 30% faster and general app-launching will launch 2X faster than current speeds.
iOS 13 introduces a bold new look, major updates to the apps you use every day, new ways to help you protect your privacy, and improvements across the entire system that make your iPhone even faster and more delightful to use.
As part of the update a number of improvements and additions are being made, some which are best suited to leisure and your personal use of the phone, but some features are perfect for improving your professional life.
Here's our favourite features perfectly suited to professionals on-the-go…
1. Reminders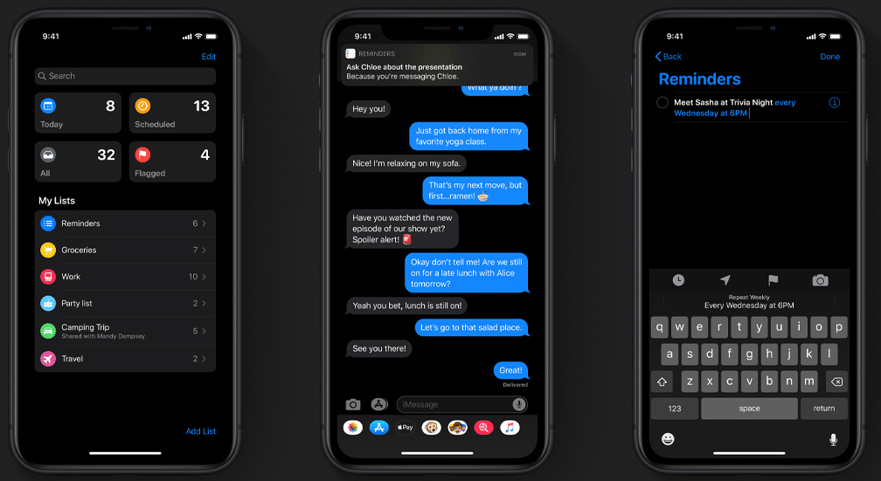 A significant revamp of the existing Reminders app overhauls the interface to allow users to better organise reminders, add due dates and even include attachments to reminders! The feature will work perfectly for busy professionals who need to remember multiple tasks while juggling meetings and deadlines.
It also includes a Messages integration so you can tag someone else in a reminder, helping you to 'remind' them whilst having a conversation together.
2. Dark Mode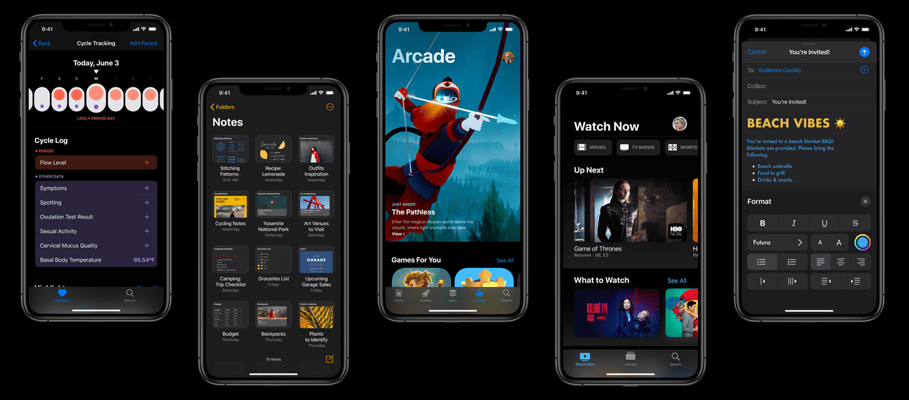 Dark mode isn't just a gimmick, it's cool for most users who opt for dark mode in Twitter and other apps, but it's also got a practical benefit.
If you've pulled a late night to meet a deadline or prepare fo ra big client meeting the following day, the last thing you want is the glaring white lights of your iPhone's Mail or Messages function blinding you. Now you don't have to, and you can use dark mode to improve your sleeping habits, reduce eye strain and improve your battery life (OLED-screen iPhones only - iPhone X-series except XR).
3. Photo Organisation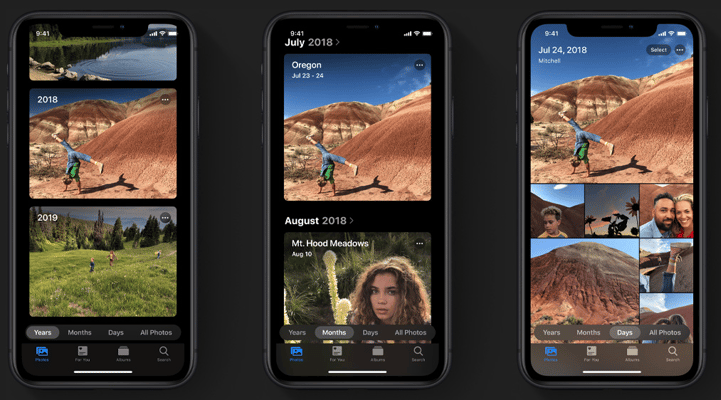 An all-new Photos app will allow you to reach the photos you love with speed and ease. Using on‑device machine learning, it intelligently hides similar photos and reduces clutter, like removing screenshots and receipts, so you can focus on your best shots. You'll also see your library come to life with auto-playing Live Photos and videos.
4. Apple Sign In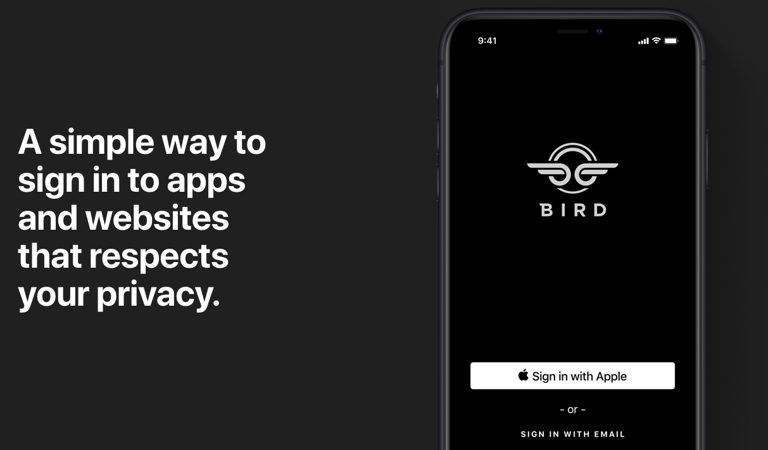 Adding another layer of security to app sign-ins, Apple Sign In allows you to sign in to apps and websites with the Apple ID you already have. No filling out forms or creating new passwords. Just tap Sign In with Apple and after a quick Face ID or Touch ID confirmation, you're all set.
Apps can ask only for your name and email address, and if you prefer, Apple will create a unique email address that forwards to your real one. We won't track your activity and you're in control of your data.
5. Video Editing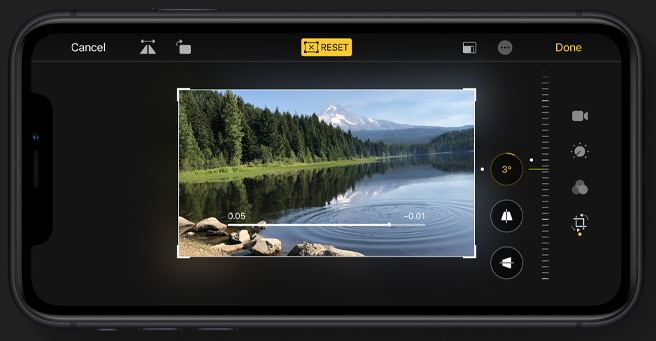 Nearly every tool and effect you use on your photos can now be used on videos, including rotate, crop, and auto enhance with Apple's new video editing features.
Other Exciting Features Coming to Apple iOS for Businesses
Text formatting tools in Mail: Now you can write professional‑looking email on the go with formatting options that include font style, size, colour, alignment, indenting and outdenting text, and numbered and bulleted lists.

A more advanced Files app:

Access, manage, and organise files stored on external drives or file servers right from the Files app.

Font management: Create beautiful documents that reflect the style and character of your project with custom fonts you can install from the App Store.
Browse more info on the newest Apple operating system update via the official Apple website.
Find more like this via Office Life.