Now that more businesses are embracing email marketing and the benefits it can bring it's time to rethink that generic email template and develop a unique design to ensure your emails are memorable and stand out from the overflowing inbox.
To help inspire you to create an innovate new look for your emails here are six businesses that are already creating visually appealing email designs.
1. Starbucks
Starbucks use imagery to separate the text in their emails, they also have several call-to-actions.

2. Chanel
Sometimes less is more, this the approach that Chanel has used when creating their beautiful but minimal email design.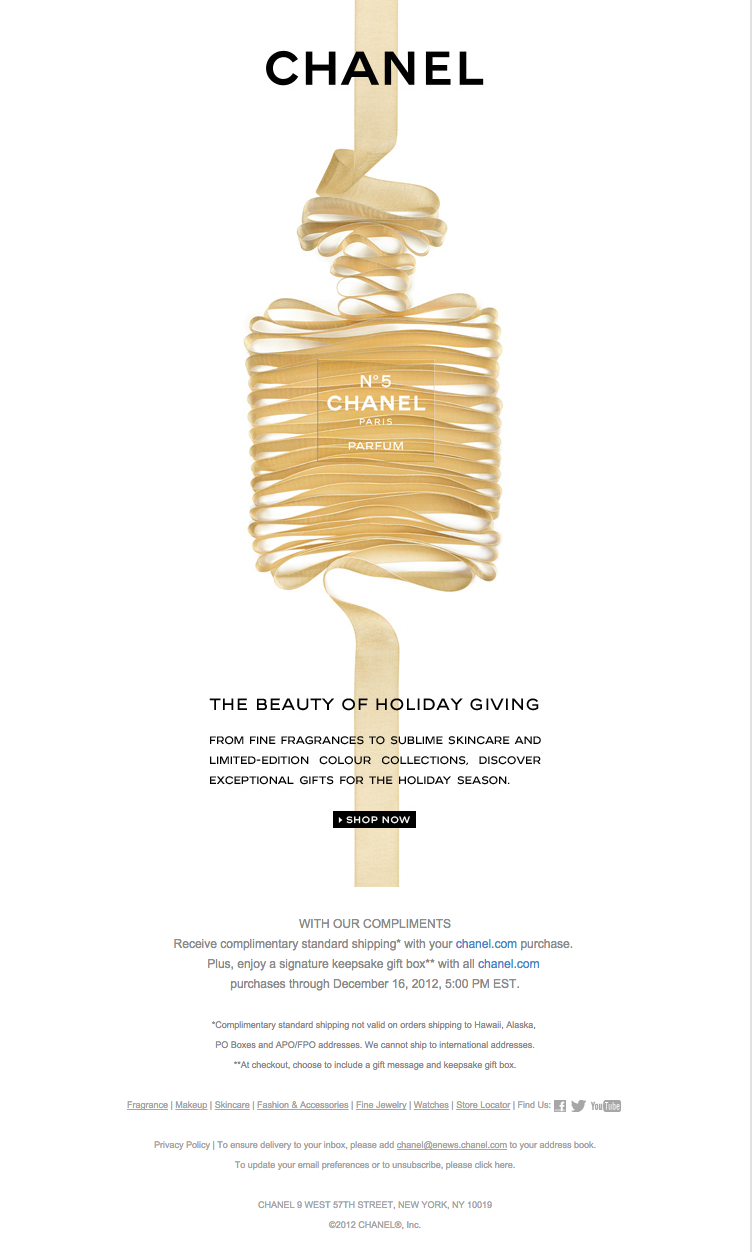 3. Handy
This email from Handy includes bold call-to-action buttons that catch the readers eye, they also use a range of imagery to separate the different elements of their email.

4. BuzzFeed
The way BuzzFeed bring their emails alive with the use of GIFs makes their emails simple, but eye-catching. They focus on their content and encouraging the reader to click through their email to read the article.

5. KLM
This email from KLM uses a very unique design, including a lot of visual elements with very little content, which is a similar to the concept Chanel used in their email design.

6. Mango
Mango have stripped down to basics and focused on their products, showcasing their newest stock. This is a great idea for businesses that roll out a lot of new products and want to make sure their readers know about them.
Hopefully one of these have inspired you to come up with your own new and fun email design that will get more people engaging with your email campaigns.
If you want to know more about the topics in this blog, feel free to arrange a chat with our team. The kettle is always on, so call 0845 838 7517 or email hello@thriveability.co.uk and we'll be happy to arrange a get-together!