Halloween is a 'fang-tastic' time for companies to get the creative juices flowing for their marketing campaigns.
The US holiday is spreading to the UK with British shoppers expected to spend an estimated 419 million pounds in 2018 on Halloween products such as fancy dress, toys, plus food and drink.
From bath bombs to green burgers, we have pulled a range of ads and limited time promotions to create a truly wicked list of businesses that are doing Halloween right...
Lush
The popular cosmetics company, Lush has created a series of horror movie spoofs to promote their Halloween collection of bath bombs, bubble bars and other beauty products.
Taking inspiration from classics like Scream and The Blair Witch Project, they have put a fun spin on some terrifying and creepy movies to encourage you to treat (not trick) yourself this Halloween.
Marmite
A treat for the lovers, a trick for the haters!

Grab one of our limited edition personalised #Halloween Trick & Treat jars available for October only: https://t.co/BAXSYVLGSd pic.twitter.com/kTcKYRUldk

— Marmite (@marmite) October 2, 2018
Marmite has released two limited-edition Halloween jars available exclusively throughout October 2018.
You can choose to trick a Marmite hater or treat a Marmite lover with a personalised, collectable jar. Which one would you prefer?
Sainsbury's
Dubbed the 'Halloween Pumpkin Song', Sainsbury's has brought in some famous names to create their spooktacular ad to showcase their Halloween product range.
The stop-motion ad was directed by Mark Waring, previously Animation Director on Wes Anderson's Isle of Dogs. Not only that, Andy Gent, who worked on the puppetry for films including Isle of Dogs and The Grand Budapest Hotel helped to bring the pumpkin to life.
M&M's
Halloween is the scariest time of year if you're a piece of chocolate, and M&M's Yellow has found this out the hard way.
In their latest ad, Red breathes a sigh of relief that he's made it through another Halloween uneaten. However, we see that Yellow isn't feeling too good and has actually become a 'ghost' of his former self - another one bites the dust chocolate, we guess.
Burger King
The Nightmare King has creeped onto Burger King's menu this Halloween. The limited time burger has undergone several tests which have determined that consumption will increase your chances of having nightmares by 3.5 times.
Are you brave enough to feed your nightmares?
Urban Outfitters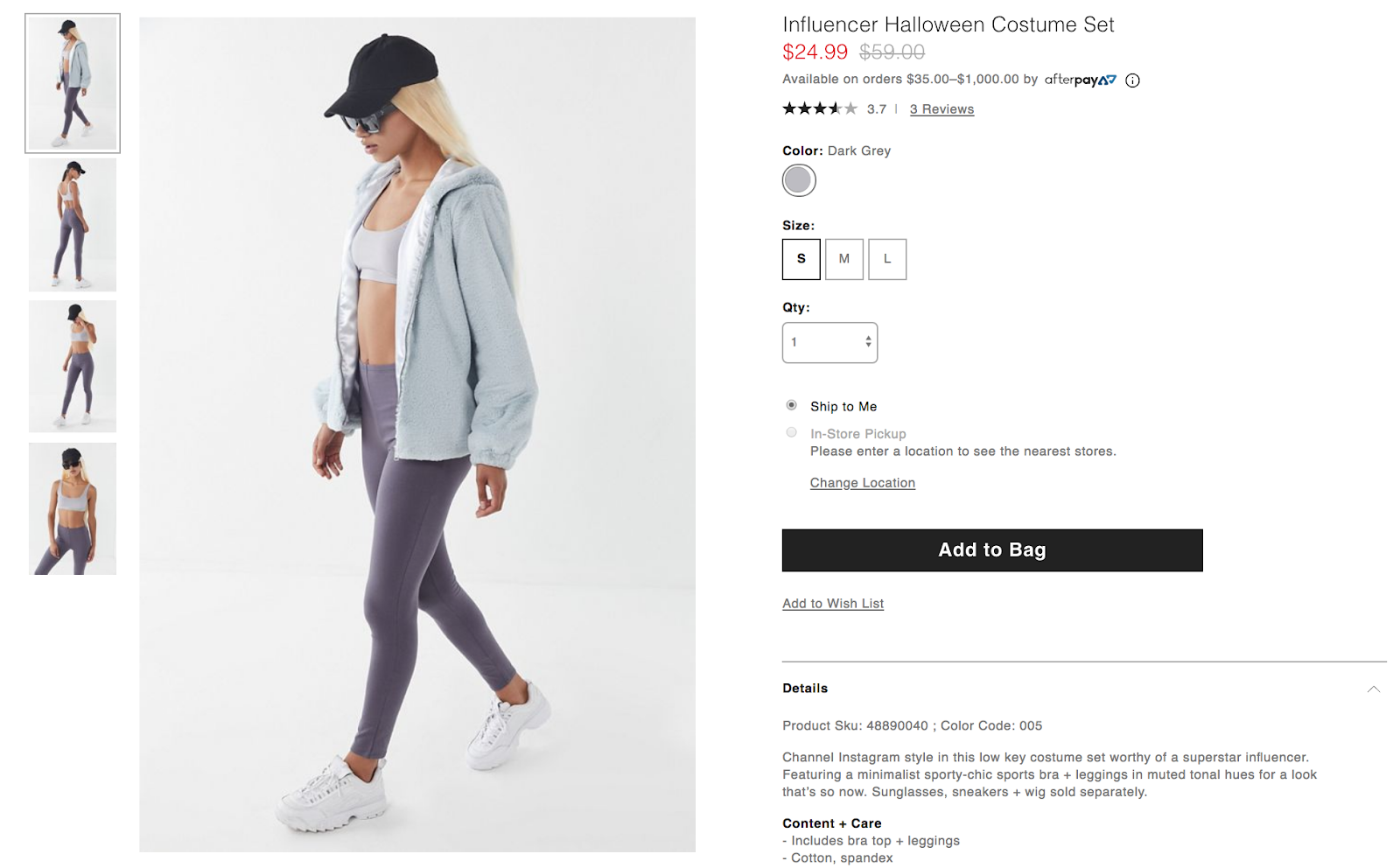 Urban Outfitters has created the ultimate Halloween costume for 2018 - say hello to the 'Influencer Halloween Costume Set'!
No, this is not a Yeezy outfit believe it or not, although it wouldn't surprise us to see Kim Kardashian rocking this look. The set consists of a sports bra and leggings in muted tones (sunglasses, sneakers and wig sold separately) so that you can look like one of the social media influencers that are everywhere on Instagram. Just don't forget to use #ad in your post.
Which campaign is your favourite? Let us know by tweeting us at @ThriveHQ.