If you're struggling to post regular, high-quality social media posts then a content calendar may come in handy!
A content calendar is a great way to organise the content your business will produce over a given time. Although you may not stick to your schedule precisely, it is helpful to see everything that you should be promoting to your audience over the year.
Why Should I Create a Content Calendar?
By taking the time to create a simple content calendar, you avoid the stress of trying to pull content out of nowhere. You don't want to jeopardise the quality of your posts due to a lack of organisation.
It will also help to keep your content engaging as you can avoid repetition. No one wants to see a business repeating the same message over and over again - this can come across as spammy and you'll risk losing customers over time.
But how can a business go about building a content calendar?
Brainstorm Content
It's essential to keep your buyer personas in mind when producing any type of content. This will ultimately affect the type of content you create (blog, video, infographic, etc), language you use, as well as many more considerations.
A mix of content will make your social media messages look more exciting. However, don't opt for videos if you already know from past experience that no one watches them. Do what you do best to attract your audience.
Look Out For Trends
Everyday seems to be National 'Something' Day - so don't be afraid to jump on the bandwagon wherever possible.
However, if something is trending on social media it doesn't mean you should immediately join in to get likes. Make sure it's relevant to your business and most importantly won't cause any backlash from your target audience.
Create a Calendar in Advance
You should aim to create your calendar for at least three months in advance. This gives you plenty of time to promote upcoming events, future deals and product releases without your content becoming stale.
If you notice a gap in content, then you can create ideas to appeal to your target audience without having to rush to get something out.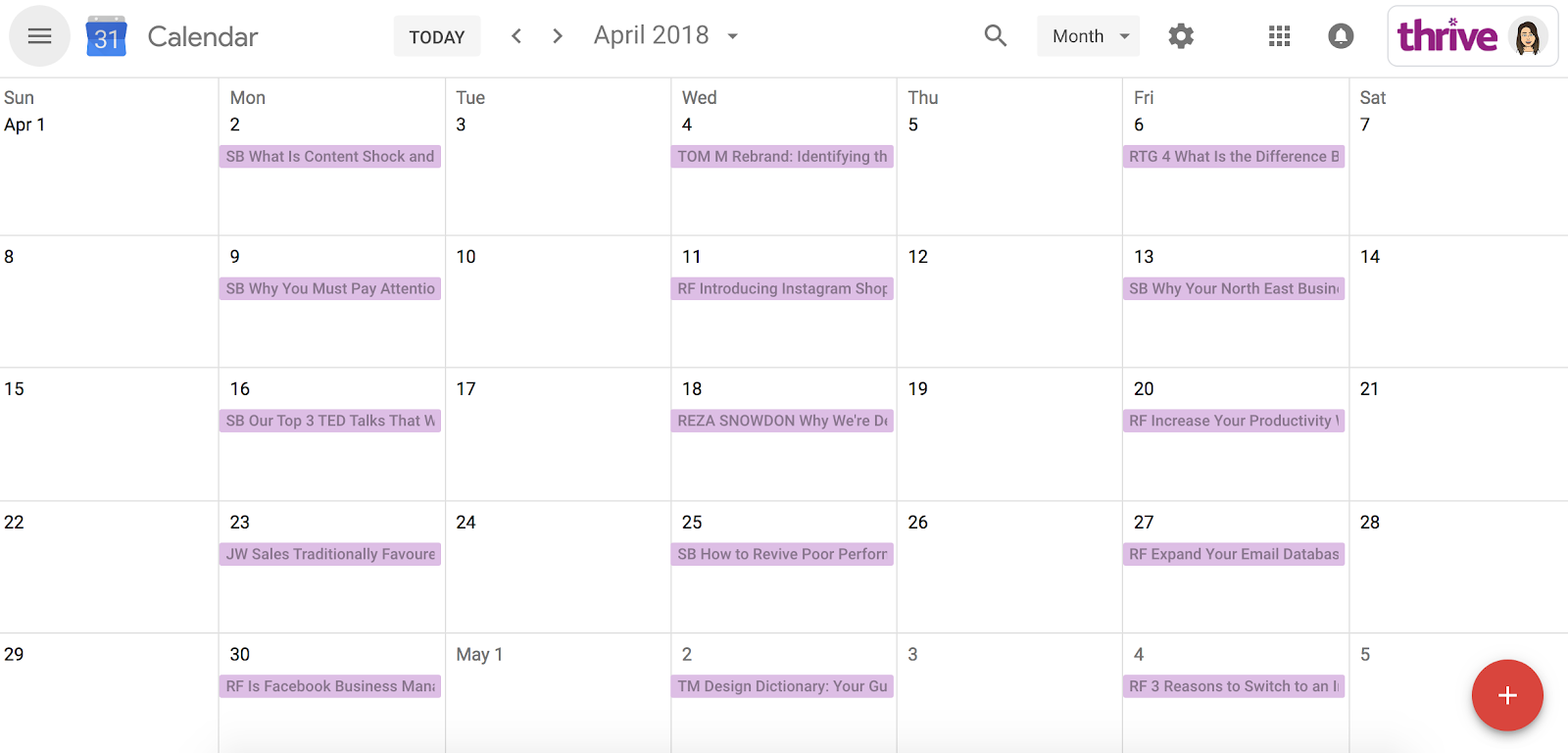 You can easily create a content calendar in Microsoft Excel, Google Sheets or even use your Google Calendar. Map out each day of the month and colour code different types of content, indicating when they will be published.
Trello is also a great tool to organise your content - we've even created a handy blog to explain how to set up your editorial calendar on Trello.
Remember, there isn't a right or wrong way to create a calendar - make it as basic or complex as you need for your business.
Find more like this via Marketing Strategy.