LinkedIn Groups is changing so that you can better manage and build your professional communities.
On September 10th 2018, LinkedIn announced that they would be rebuilding Groups in order to maximise the benefits for users such as ease of access using different devices. Director of Product LinkedIn Groups, Mitali Pattnaik has said:
"Over the past year we've focused on bringing conversations to the forefront on LinkedIn, adding new features to make it easy for you to talk to your professional communities - things like being able to record and share videos, messaging from anywhere on the site, and seeing when your connections are online."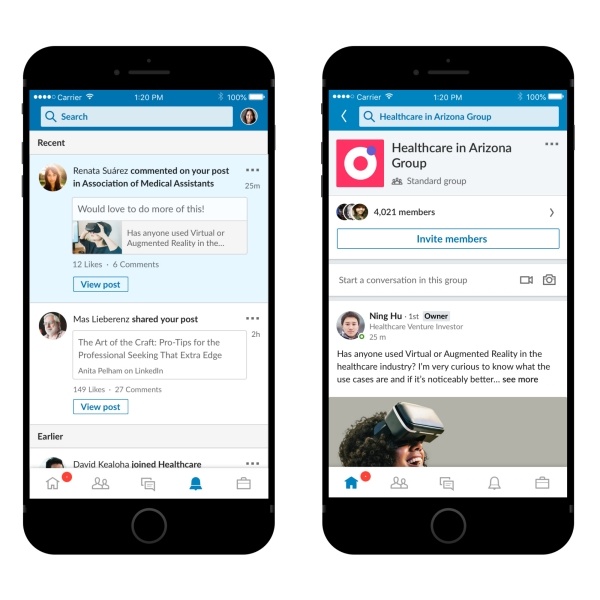 Are you already using LinkedIn Groups? If not, they're a great way to both share news and network with like-minded business people.
With the new LinkedIn Groups, you can expect a more seamless and quicker experience, making it easier to connect with others and stay in the know at all times.
Better Engagement
LinkedIn has given users the ability to use rich media in their group posts. This means you can share original videos, multiple images and much more.
Also, you will be able to edit posts and comments - ideal if you spot a small typo after hitting 'send'.
Responsive on Mobile Devices
Groups will now be available on iOS and Android devices via the LinkedIn app, meaning you can engage with your community anywhere, anytime.
Instead of having to rely on the desktop version, admins can now take management actions on mobile such as sending messages, accepting new members and filtering comments.
Join in from Your Main Feed
Conversations from Groups will now appear in your main LinkedIn Feed. You will never miss out on a member's latest post again - simply like, share or comment in your main feed without having to navigate to the Group.
Discover New Groups
On the lookout for new Groups to join? You will be able to find communities you would be interested in contributing to using the My Network tab, available on desktop. This feature will allow you to discover similar Groups to the ones you have already joined.
Find more like this via Social Media.