Facebook Business Manager looks extremely daunting, but the question is, "Can it save you time and money in the long run?"
If you haven't heard of Facebook Business Manager before, it is essentially a single dashboard where you can handle everything from ad accounts to Pages.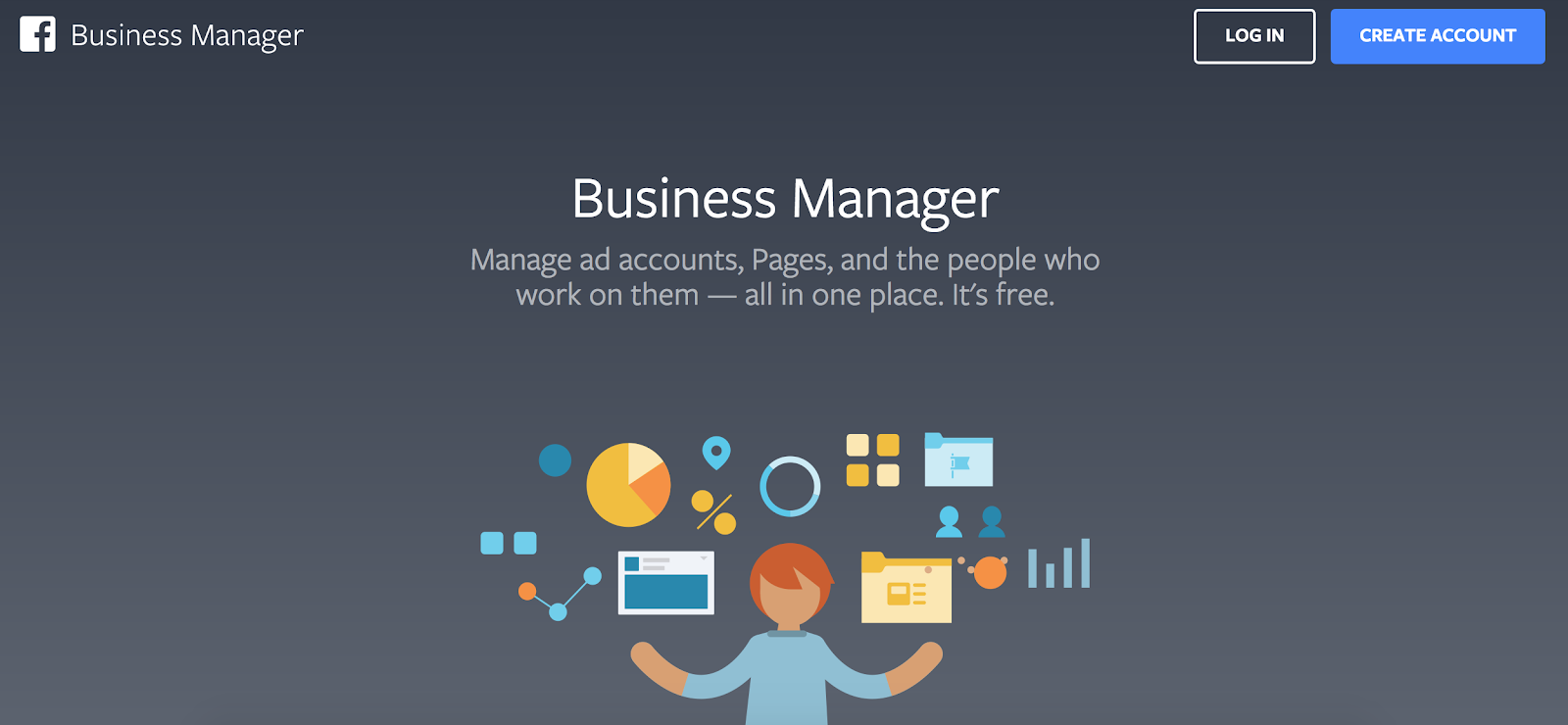 You may be thinking to yourself, "But I'm comfortable enough using my personal Facebook to manage my business' Page, why would I want to change?". We are going to weigh up all the pros and cons of shifting to Business Manager so that you can see if it's the right decision for your company.
Manage More Than One Page at a Time
If you're in control of more than one page or your company has different Pages for several locations, then Business Manager is a great way to see everything in one place. You can easily switch between Pages as well as compare each Page in terms of analytics such as engagement and Page likes.
Create up to 3 Ad Accounts
Every user can have one ad account but with Business Manager, you can have up to three. This is ideal if you would like to set up more than one payment option. You can also get in touch with Facebook to enquire about additional slots if you need them.
Reduce Personal Distraction
If you're an admin of your business' profile using your personal Facebook then there's always the possibility of getting distracted by what's going on in the lives of your friends and family. Eliminate this worry by switching to Business Manager. Your business dashboard will be separate to your personal account, meaning you can focus entirely on the job in hand.
Manage Access
Yes, you can already do this on a page by adding a person as an editor or admin and so on. However, you can also add agencies using Business Manager which is great if you want to outsource your marketing efforts.
Initial Set-Up
Like everything else, it takes time to get used to something new. If you're struggling with the concept of setting up everything from scratch, Facebook has created some easy walkthroughs to lead you through the process.
Relevancy
You need to analyse whether the change is worth it. Although the pros may seem great for certain companies, small businesses may not need such a setup. If you don't have a large number of staff, manage only one Page and don't outsource to an agency, then it would be beneficial to stick to what you know.
It's time to weigh up your options - is Facebook Business Manager actually right for you?
If you want to know more about the topics in this blog, feel free to arrange a chat with our team on 01325 778 786 or read more via Social Media.