We may not have yet carved a pumpkin or lit a sparkler, but September 16th marks 100 days until Christmas.
Yep, that means there's 100 days – or 14 weeks – to plan, buy and wrap Christmas in a pretty bow.
Of course, for your family and friends that's one thing – but your business' Christmas activities must start and end much sooner.
Ideally, you need to be considering the following already:
Christmas direct mail campaigns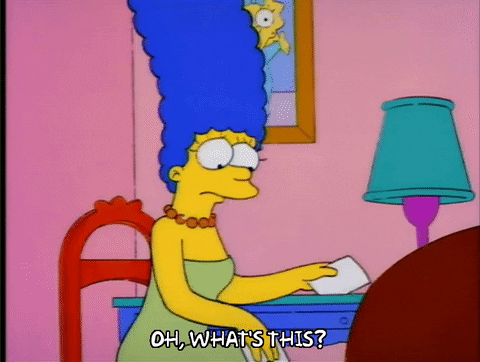 Whether you want to send festive gift vouchers, product brochures or something a little more creative, like our Dry January promotion, direct mail is a great option to get early attention.
We can produce die cut, bespoke options to suit whatever your idea is, or we can pack gifts in hampers, parcel boxes and more!
Christmas cards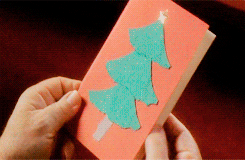 It really is about time you started planning corporate-designed Christmas cards. Think about your brand placement, the design of your cards and any extras you may be including, as well as if you want a personalised message inside to each recipient, or if they'll be blank for a handwritten touch.
We can put all of this together for you and supply envelopes – we can even organise delivery, for complete peace of mind and plenty of time to spare!
Christmas wrap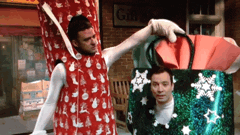 One of the most creative festive jobs that came through our office last year was corporate wrapping paper. If you tend to send gifts to select clients that are more generic, but have a personal touch – i.e. the latest headphones for your tech-savvy entrepreneurs or a box of chocolates for sweet-toothed clients, corporate wrap is a great addition to add a personal effect.
We can mimic traditional paper using your style and logo, or create a modern, festive approach.
100 days to go…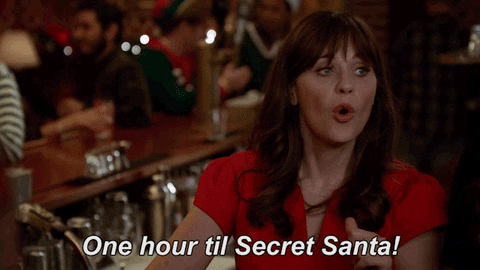 Yes, we will soon be at that moment, feeling merry and warm as Christmas is around the corner and snowflakes flurry outside the window…
Or we'll be on our fifth Jägerbomb (let's keep it real), wishing each other all the best for Christmas in our t-shirts and shorts, because you know it's been a crazy year, weather-wise.
In all seriousness, if you'd like to organise your Christmas marketing and promotions, now really is the best time to get ahead of it. Although it can be left until November (eek!), remember:
"He who is best prepared can best serve his moment of inspiration."
Source: Samuel Taylor Coleridge, Poet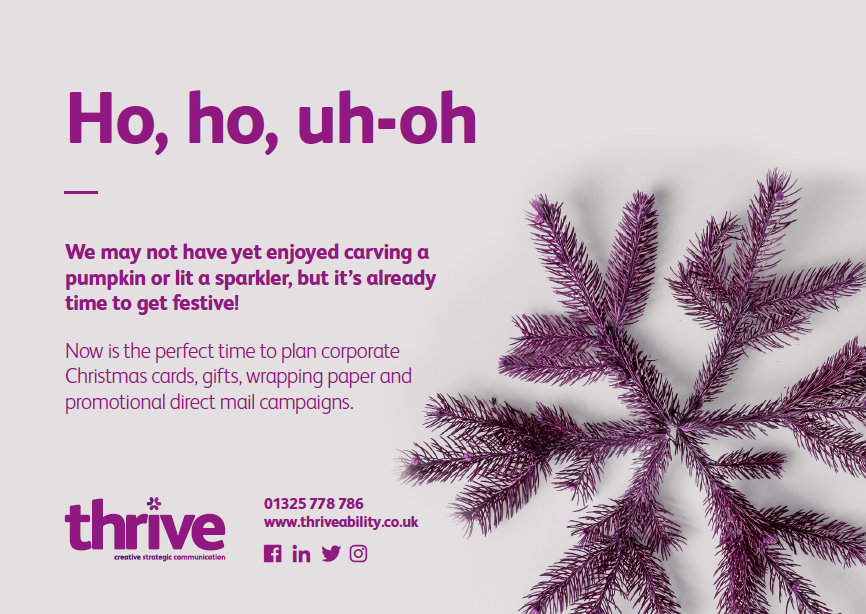 (Advert image: As found in the autumn 2018 issue of Aycliffe Today.)
If you'd like to talk to us about some of the more creative Christmas ideas for your business, get in touch ASAP (we can almost hear sleigh bells!)