It's a search engine - with a difference. The little-known platform promises to put your privacy first.
But the search engine isn't new to the scene, it's been around for ten years, with one of our Developers, Reza, being a fan of the platform in particular.
It's no longer just a best-kept secret, with the platform announcing it had smashed the 9 billion search barrier in 2018 - proving more and more are turning to the privacy-focused search engine.
Of course, let's not forget, 9 billion searches are dwarfed by Google's 1.2 trillion searches per year, but it is an indication that demand for organisations that protect users' information is on the rise.
And it's no wonder.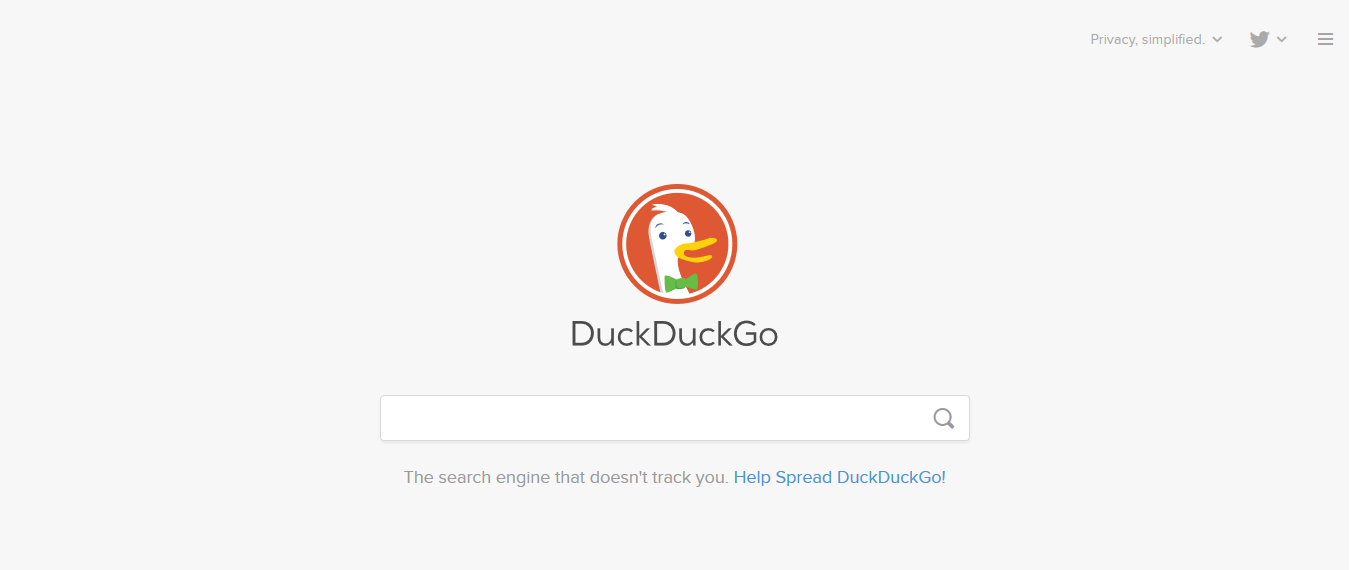 What is DuckDuck Go?
It is an online search engine, which is capable of the same thing as Google, Bing, Yahoo and co, except it keeps your searches private, including from itself.
What does DuckDuckGo promise users?
Originally it promised to be, "The search engine that doesn't track you". It's since expanded that message, now promising to, "Protect you no matter where you go on the Internet."DuckDuckGo boldly states it wants to help the public take control of their information, confirming, "You deserve privacy", as well as pointing out, "Companies are making money off of your private information online without your consent."
How does DuckDuckGo make money?
Through advertising and affiliate marketing. Although advertising on the search engine is still relatively small, particularly in comparison to the number of ads you find on Google, DuckDuckGo does still show adverts based on the keywords you search. When users buy through affiliate websites such as Amazon and eBay, the company gets a small commission. The company only has 59 employees, in spite of reaching 27 billion private searches to date, so although it's revenue stream is much smaller, its costs are much lower too.
Why should people use DuckDuckGo?
DuckDuckGo allows you to search privately - you don't need to be searching for anything untoward to use DuckDuckGo. You simply need to be aware of your online privacy and how your data is being used. By using a search engine that doesn't track you, like DuckDuckGo, you are not handing over your IP address with every search you make - IP addresses make you recognisable, opening you to being tracked and advertised to.
Normally, a search engine such as Google or Bing tracks your IP address, even in private mode, as your computer automatically shares information, such as your IP address, whenever you click on search results in other engines. This allows the website you're visiting to gauge this information, it may then store this information, as well as track and advertise to you later.
Why should businesses be aware of DuckDuckGo?
Because people are becoming more aware of the importance of keeping their data secure. A recent Pew survey indicates that more than half of adult users of Facebook adjusted their Facebook privacy settings in light of the privacy scandals that hit the social network in 2018.
Indeed, it means businesses should be adapting for the downturn in people willing to hand over data, and the inevitable time that people become savvier to marketing. In fact, it's happening already, with a recent survey outlining only 17% of Americans believing that personalised ads are, indeed, ethical.
There isn't a great deal you can do with DuckDuckGo now as a business, but you can keep up to date with the growing awareness of data privacy. Ensure your business remains compliant with GDPR laws and continue to monitor the upturn in DuckDuckGo usage.