As a HubSpot user, you will be aware of the fantastic filtering, personalisation and reporting tools that you can use as part of your subscription.
This is particularly true if your subscription is higher than the Starter level, but whether you're new to HubSpot or have been using its marketing tools within your organisation for a while - do you truly harness the power of its capabilities?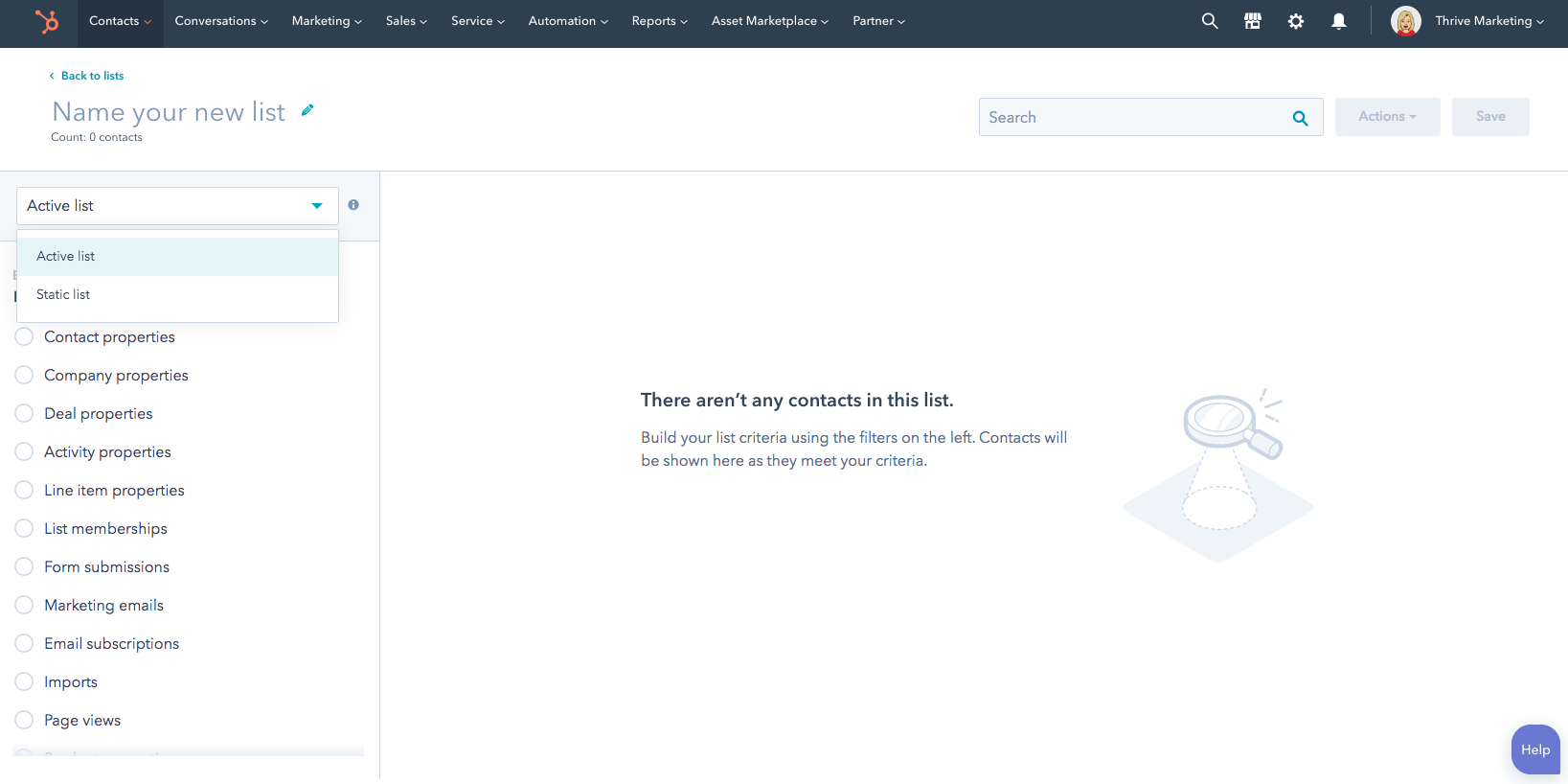 Most recently HubSpot changed its Lists function from Static & Smart Lists to Static & Active Lists, although there is a name change the purpose for using Active Lists remains the same.
What is a Static List?
These lists do not update. Essentially, Static Lists are lists that capture a snapshot of a group of contacts who meet particular requirements at a given time.
New contacts will not be automatically added to these lists post-creation.
Contacts can be manually added and/or removed.
A Static List helps you to keep track of contacts who met your desired criteria on a chosen date.
Why Would You Create a Static List?
Static Lists are very helpful for creating specific lists that aren't fluid - once you've gathered the contacts you don't need to make changes to the list going forward.
Event attendees
Live webinar registrants
Lapsed customers
What is an Active List?
Active Lists update whenever a new contact meets your predefined criteria, so your list is always up-to-date and targeting your desired audience segment so you can send relevant marketing activities or sales touchpoints to this particular group.
Why Would You Create an Active List?
Active Lists are a great way of empowering your marketing capabilities by cleverly predetermining the exact criteria that identify your target audience so you can create bespoke marketing messages and campaigns for these contacts. You don't need to make changes or manage this list particularly as long as your desired criteria don't change. They're ideal for:
Ebook downloads
Email and newsletter signups
Recorded webinar registrants
Abandoned cart emails
Product purchasers
On the whole, we recommend customers set up Active Lists as they allow you to send targeted messaging to an always up-to-date database without any database management or duplicate marketing campaigns.
How to Create A New List in HubSpot
From your HubSpot account make the following steps:
Navigate to Contacts > Lists
In the upper right click Create List
In the top left click the pencil ion and create a name for your list
In the upper left, just below the naming convention field, click the dropdown menu and select either Active List or Static List.
Choosing List Criteria in HubSpot
Once you've created a list and chosen whether it will be Active or Static, you need to choose the criteria that will define which contacts show in the list. An example is shown below: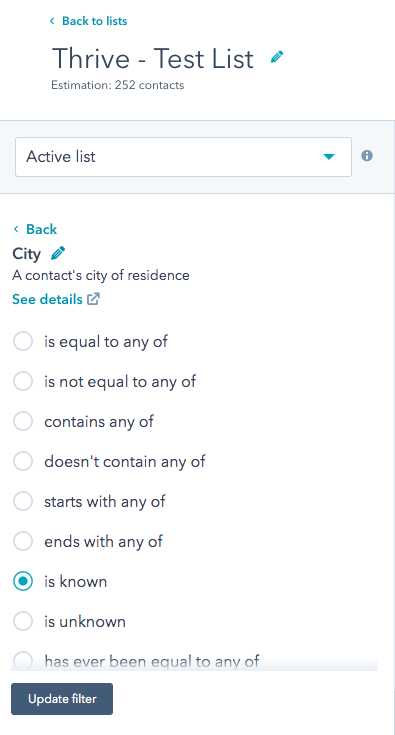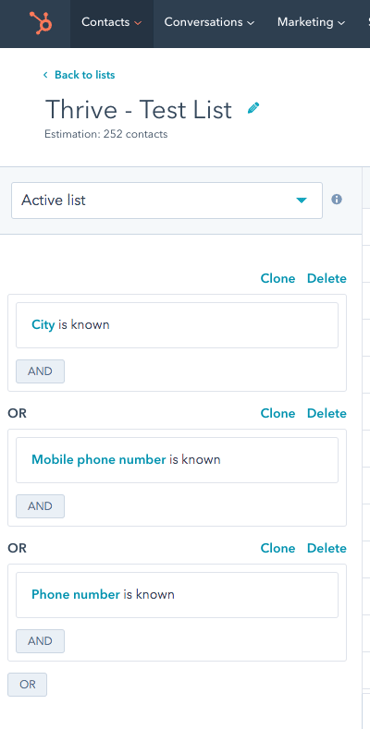 Of course, play around with the filtering options within HubSpot and determine which criteria will provide you with the custom segmentation required to either create your desired Active or Static list of contacts.