"Write beautifully on iPhone, iPad, and Mac. Bear is a beautiful, flexible writing app for crafting notes and prose."
That's the main tagline for writing app, Bear, which we discovered whilst we were writing the blog, Battling Writer's Block With an Upcoming Content Deadline? Tackle It Now....
Bear works on iPhone, iPad and Mac. It's a stunning, flexible app, that is brilliant for taking notes on the go, so whenever inspiration strikes you can keep hold of it for when you're back at your desk.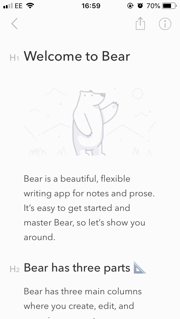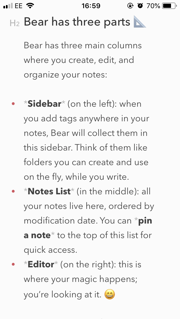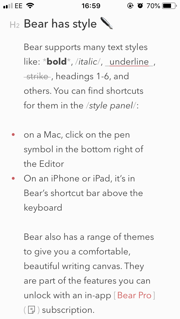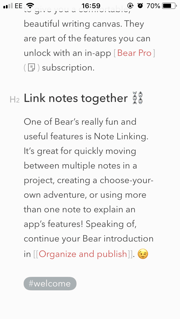 The beauty of Bear is in its usability, with the ability to link notes in to a body of work.
It's editing and formatting functions are just as impressive.
The markup and formatting bar fits alongside the iOS keyboard, meaning there are so many more options, in a visually impressive style, than Apple's own Notes offering.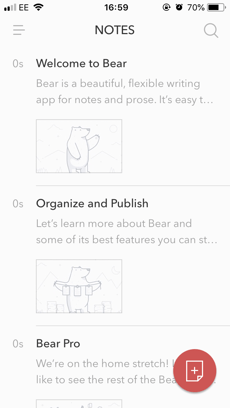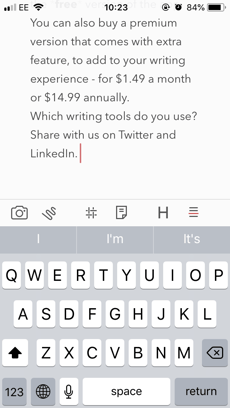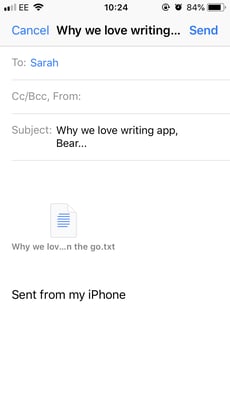 So, if you're looking for a sleek note taking app for you when you're on the go, look no further than Bear.
What you get with Bear:
Word counts
Reading times
Export options - HTML, Word, PDF and more
Rich previews
Advanced markup editor
Multiple themes (premium)
Multi-device sync (premium)
Bear is so great we developed the first draft of this blog with the free version of the app, as you can see above.
You can also buy a premium version that comes with extra feature, to add to your writing experience - for $1.49 a month or $14.99 annually.
Which writing tools do you use? Share them with us on Twitter and LinkedIn.