The average blog will have a high bounce rate as people consume your content and subsequently leave the site with the information they need.
But what if there was a way to keep them engaged? A great blog will use different elements to keep each website user interested whether this is driving traffic to other website pages or generating email subscriptions.
If you've got a HubSpot website - check out the benefits it could have for your business' lead generation strategy - then you've got plenty of tools at your disposal to make your blog even better!
Blog Authors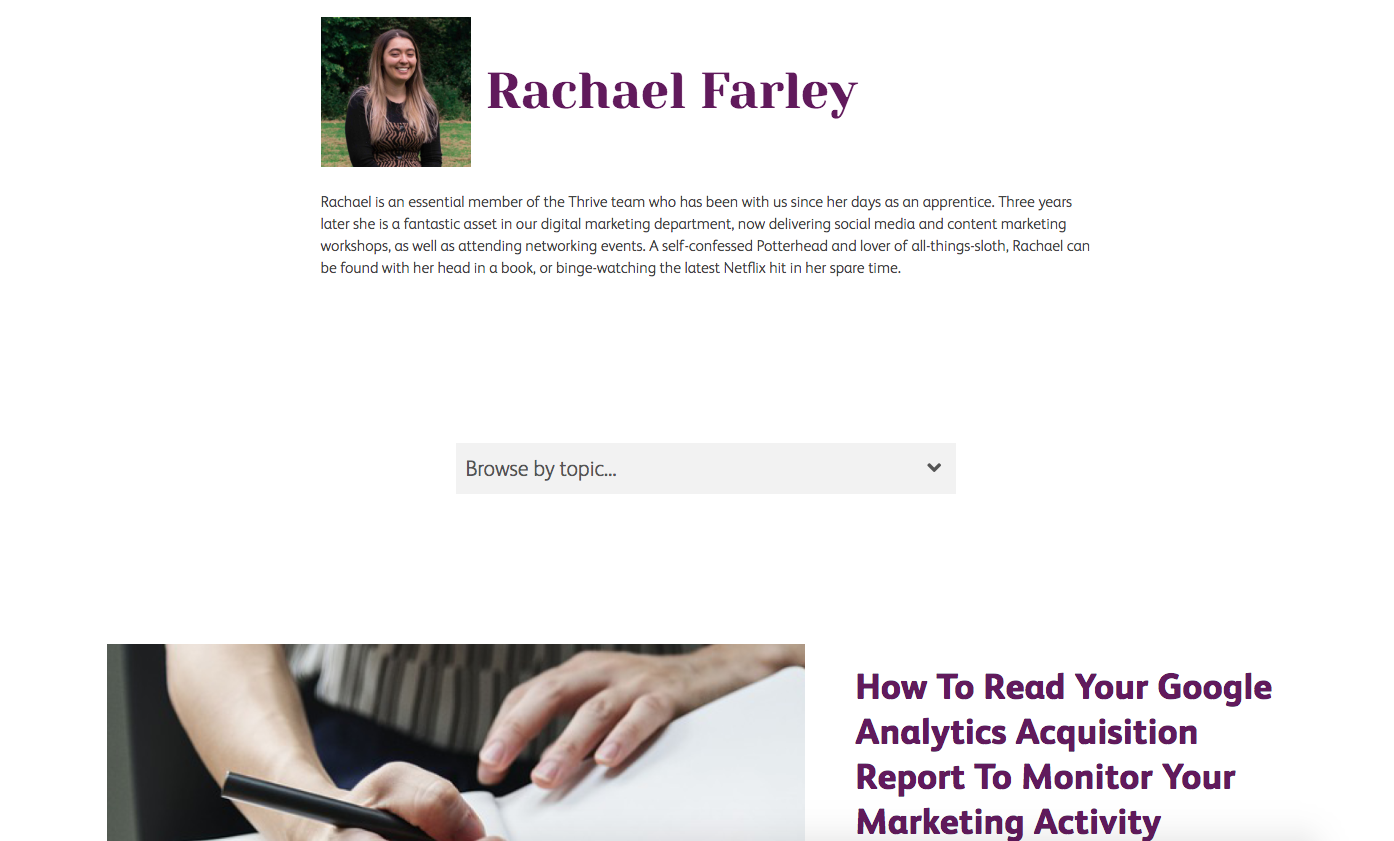 If several members of your team are contributing to your blog, then you might want to consider adding authors to each piece of content. By composing a bio for each author, containing information on their current position, industry background and an interesting fact or tidbit, you can create a connection with your readers.
Your business may assign specific blogs on a certain topic, product or service to a single author which a web user may find valuable. They can filter through all of your blogs using authors, finding content that will be more relevant for them.
Read Time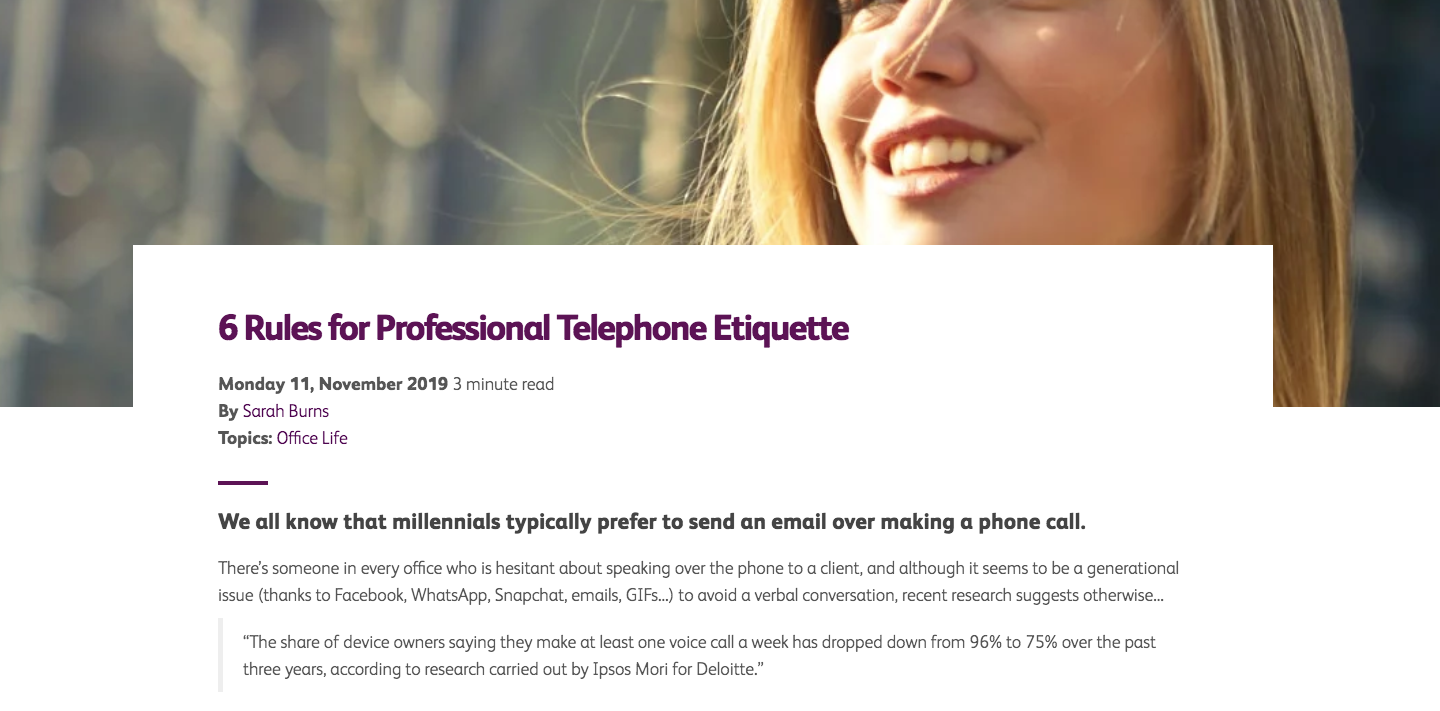 Sometimes a blog can be short and sweet and other times it can be bordering onto a dissertation word count. The best way to set expectations for your readers - saving their fingers from endless scrolling - is to display read times.
A quick 2-minute blog - great, they can read when they get a short break between tasks! However, something informative and extensive that may take 10+ minutes to read may deserve scheduling some time out of the calendar to properly get stuck in.
Email Subscription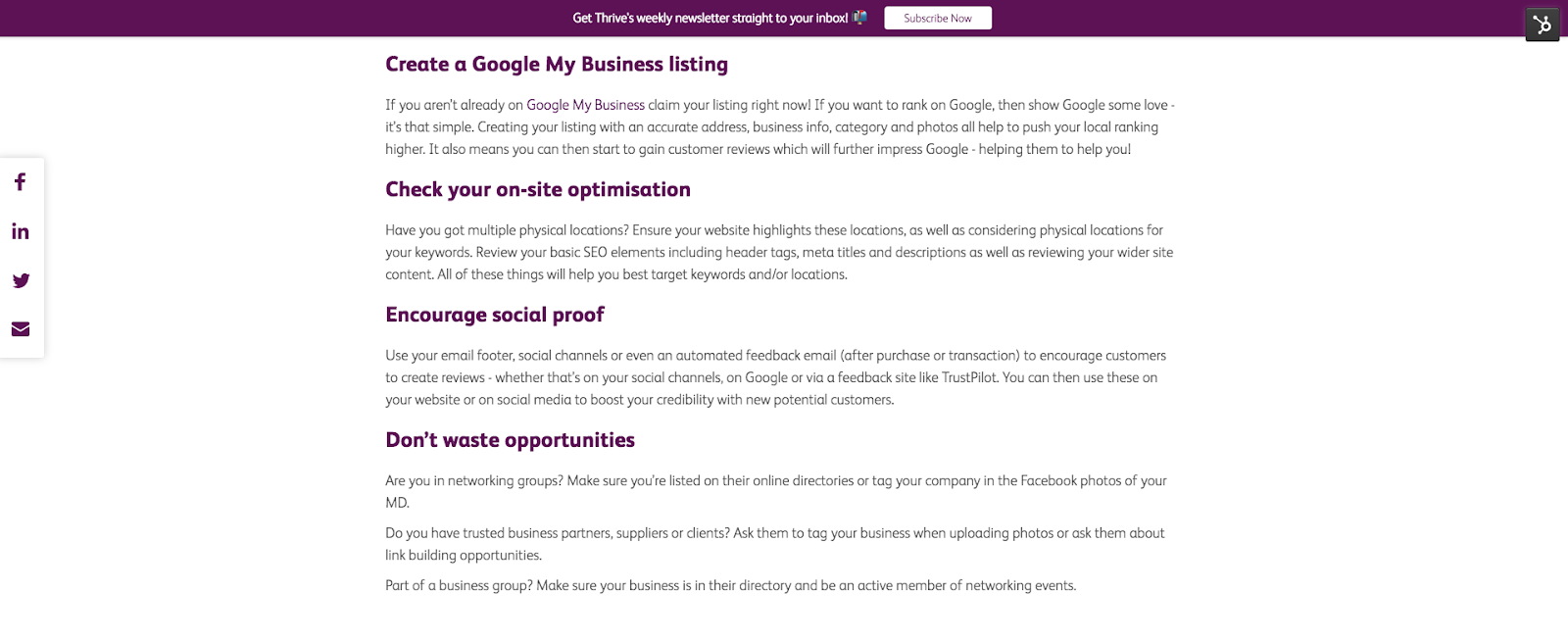 Post blogs on a regular basis? You should send out a weekly blog newsletter to drive traffic to your website. Increase subscriptions by including an email subscription CTA on your blog - choose a prominent place so that users can easily sign up.
If you opt for a pop-up, check your site on both desktop and mobile to ensure the user experience isn't affected. An annoying pop-up can easily lead to higher bounce rates.
Social Sharing

Have you ever read or seen something incredible online that you just needed to share with someone? Chances are you've used dark social methods to send your friends, family or colleagues to a site. This has no effect on you, but for businesses, it can be frustrating - where has this traffic come from?!
To ensure the attribution data in your analytics is as clear as possible, you can use social sharing buttons displayed alongside your blog to encourage readers to publicly share your content. Not only will this amplify your post across social media, but you can also compare channels like Facebook or LinkedIn - this will be helpful for seeing which platforms are most valuable for your business' social strategy.
Recent Posts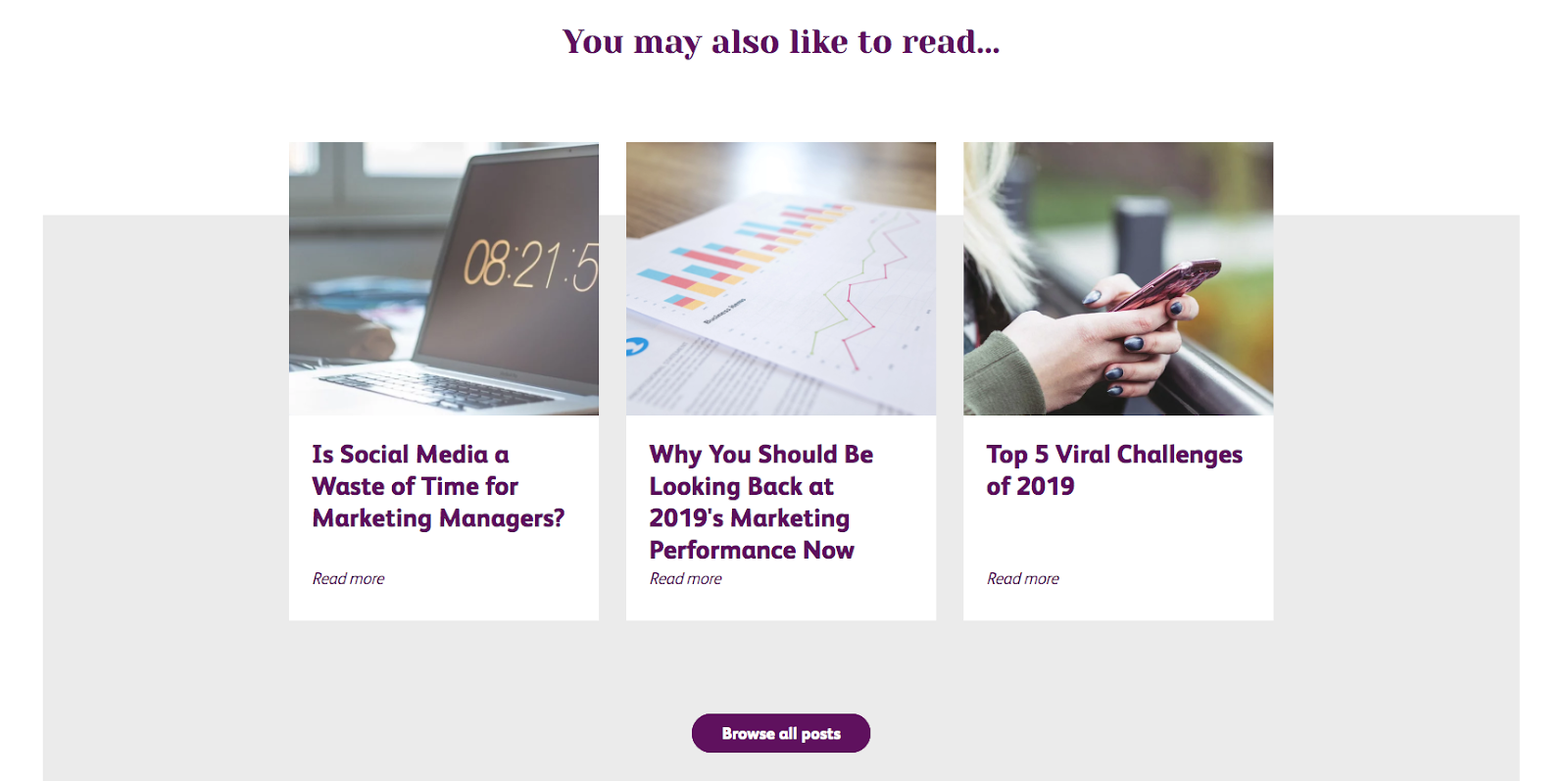 So someone has finished reading your blog, what next? Direct your web visitors to other recent or popular posts that they might also find interesting. A good blog shouldn't just end with your conclusion, you should be actively thinking of ways to drive this visitor into a lead which can eventually be converted into a customer.
Now that you've had a look at what elements you should include on your HubSpot blog, you may have noticed that we practice what we preach! We use each of the above elements on our blog to signpost you to other pieces of content which may be of value to you.