So you've drafted a great post, re-read it and finally hit the 'publish' button. What now? You need to analyse your metrics, of course!
Setting KPIs regarding your social media and reviewing them is essential - whether you do it weekly, fortnightly or monthly, you need to do it!
With an abundance of free analytic tools available to use, it would be silly not to utilise them. The majority of social media platforms like Twitter and Facebook hand you data on a plate. So, grab a knife and fork and get ready to cut into your analytics!
The following analytic tools are built into the social media platforms themselves, meaning no additional accounts need to be created.
Facebook Insights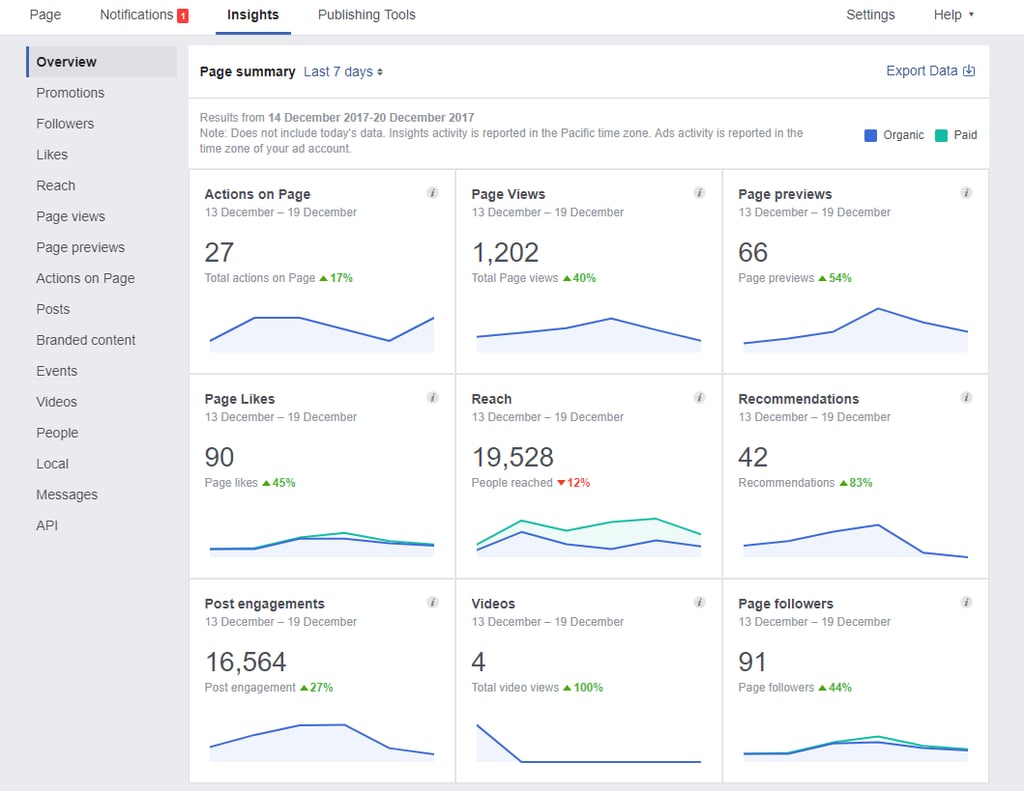 Facebook allows you to dive deeper into who your page fans actually are. Take time to find out about your targeted demographic such as when they are most active and what content they like to engage with.
Instagram Insights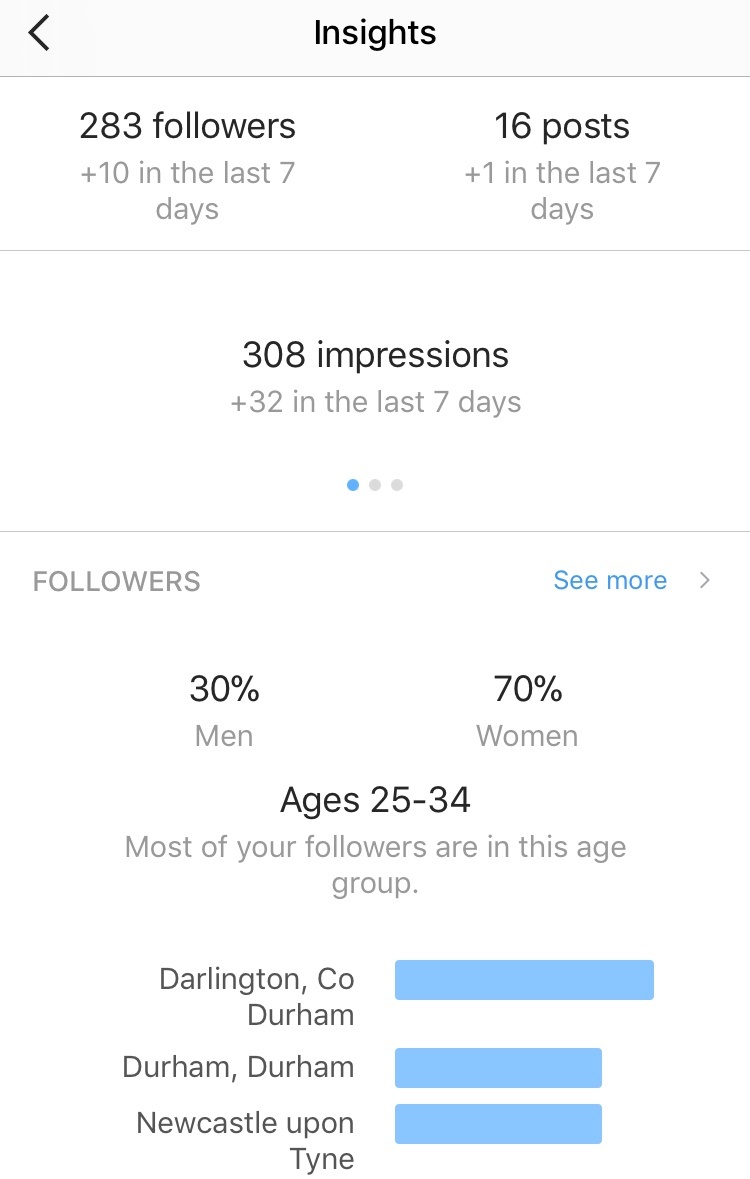 You'll have to make sure you've linked your Facebook account to your Instagram profile beforehand in order to collect business data. For this reason, the analytics you can find on this platform are very similar to Facebook such as audience activity, age range distribution and so on.
Twitter Analytics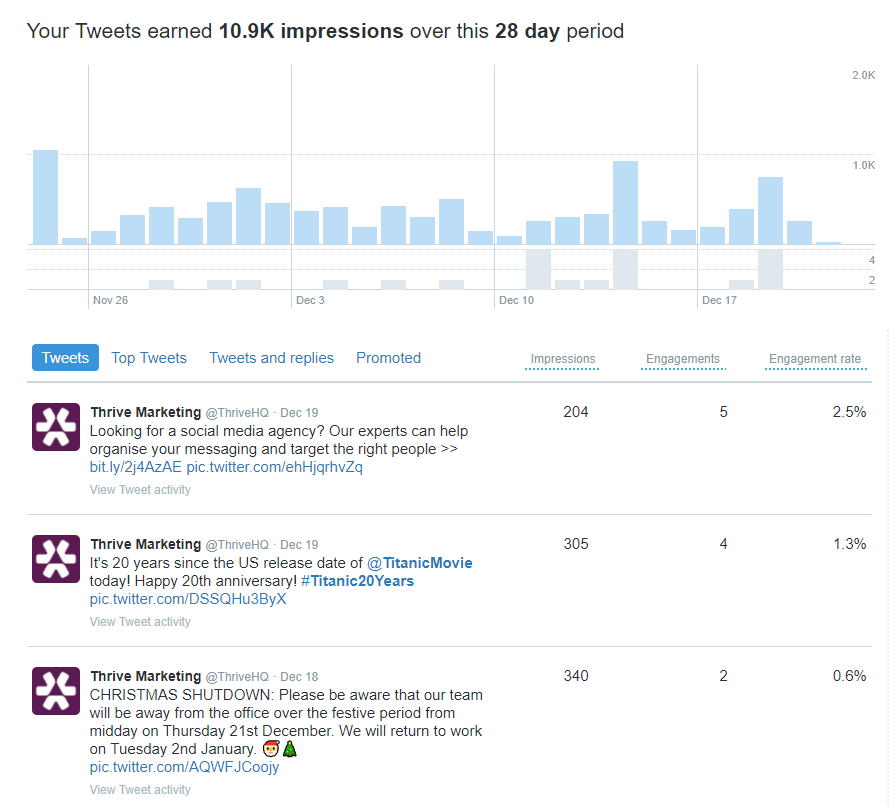 From Twitter analytics, you can take a look at your top engaged tweets, who your audience is, plus trending events - the perfect tool to have you plan your social media strategy for this platform.
On the other hand, you can look elsewhere than the social media platforms themselves for analytic tools. Here are some fantastic choices you may want to consider…
Buffer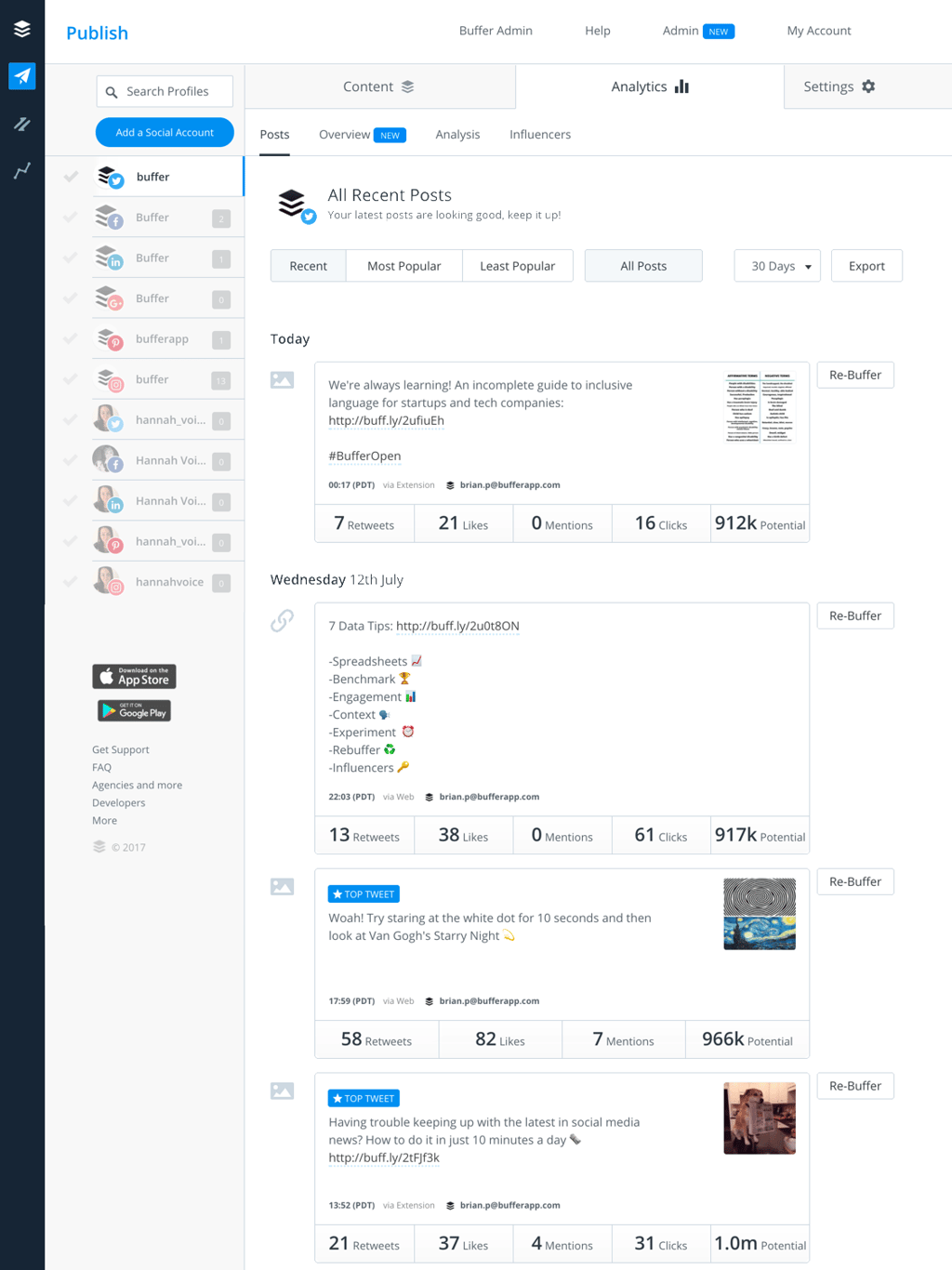 Buffer is a social media management tool that has a brilliant reports feature where you can "see patterns and trends and build a picture of what times might be working best and what content your audience might be most engaged with" [Source].
Google Analytics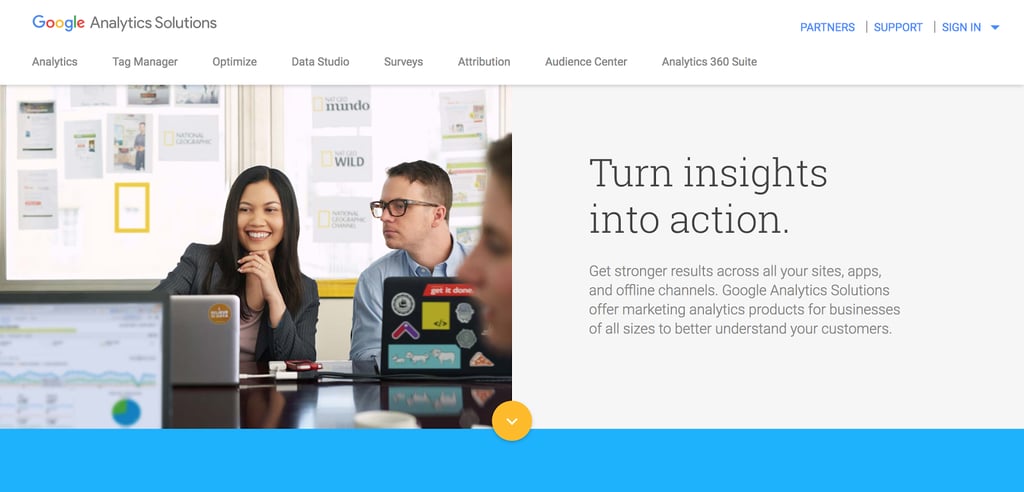 Google Analytics allows you to analyse traffic to your website. You will be able to see how many referrals were directed by your various social media accounts. This is a great tool to see which platform you should be focusing on.
Tweetreach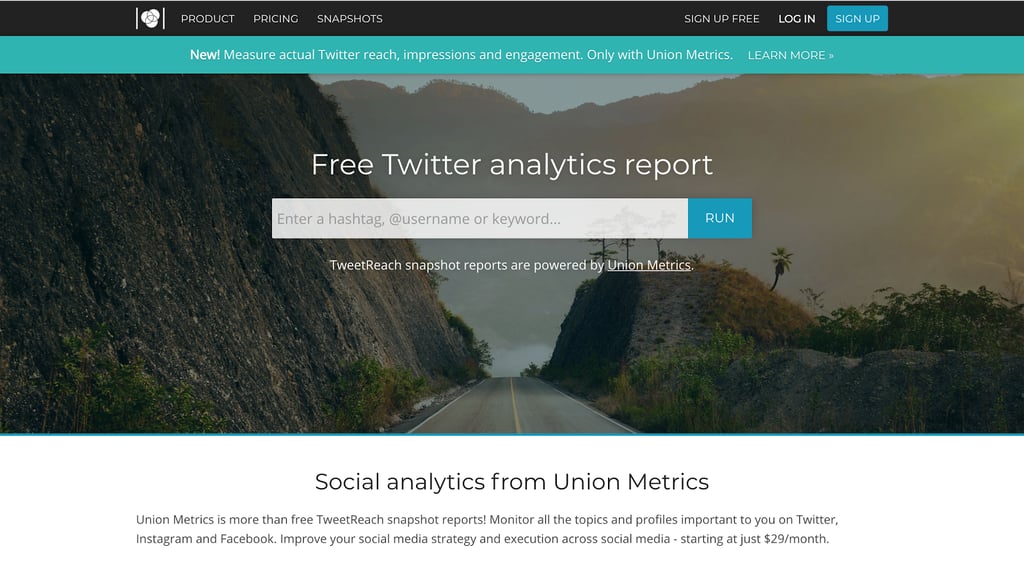 Tweetreach allows you to monitor mentions and topics in order to make better decisions when it comes to tweet writing. You can also stay one step ahead of your competitors using this tool as you can analyse their performance too!
Analysig your social media metrics is important in order to continually boost engagement and raise brand awareness.
Do you use any of the tools listed above?
Find more posts like this via Marketing Strategy.