With every Instagram update comes a brand new feature to use, but what should you be looking out for in 2018?
Opened up Instagram recently? We're going to explain some of the changes you'll have already noticed and some that are still yet to come to your News Feed.
Adding Usernames and Hashtags to Your Bio
It's time to refresh your Instagram bio with new clickable links!
Have your own branded hashtag? Encourage your audience to mention you in future posts by featuring this in your bio - all you need to do is add a hashtag such as #thrivemarketing.
Also, you can add usernames to direct users to another profile - showcase a business that you have a partnership with or send customers to your customer services' account for assistance.
New Focus Portrait Mode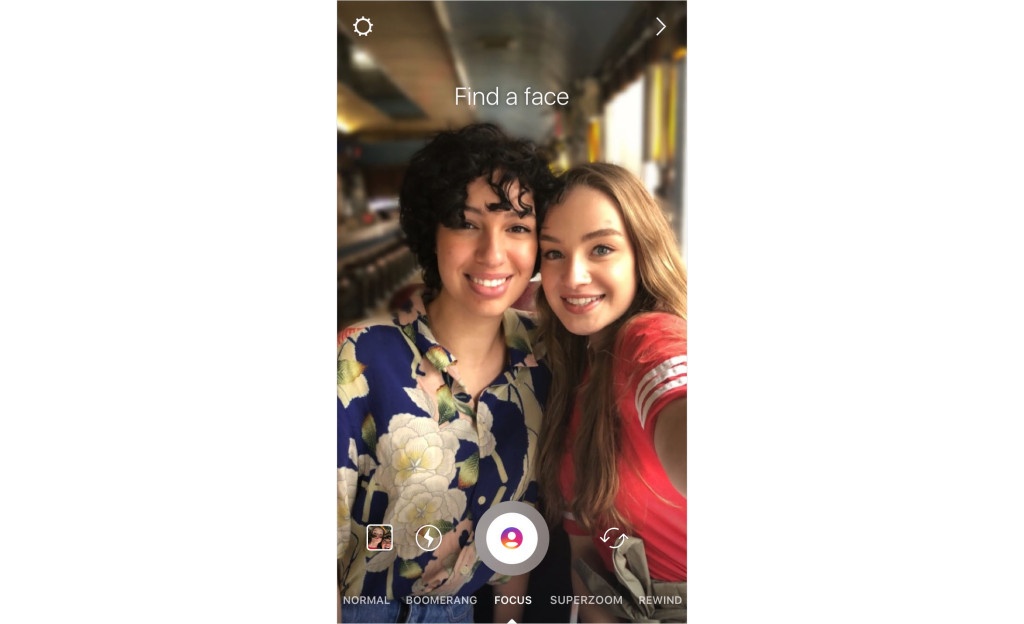 [Image Source - Instagram Press]
You may have noticed the new 'Focus' option when taking a photo to upload to your Instagram story. In a Instagram Press blog, the company have explained what the new feature can do:
"As soon as there's someone in the shot, you'll notice the person stays in focus while the background softly blurs — making sure they stand out in a striking way."
Focus mode is available on iPhone SE, 6S, 6S+, 7, 7+, 8, 8+ and X and select Android devices.
Group Video Chat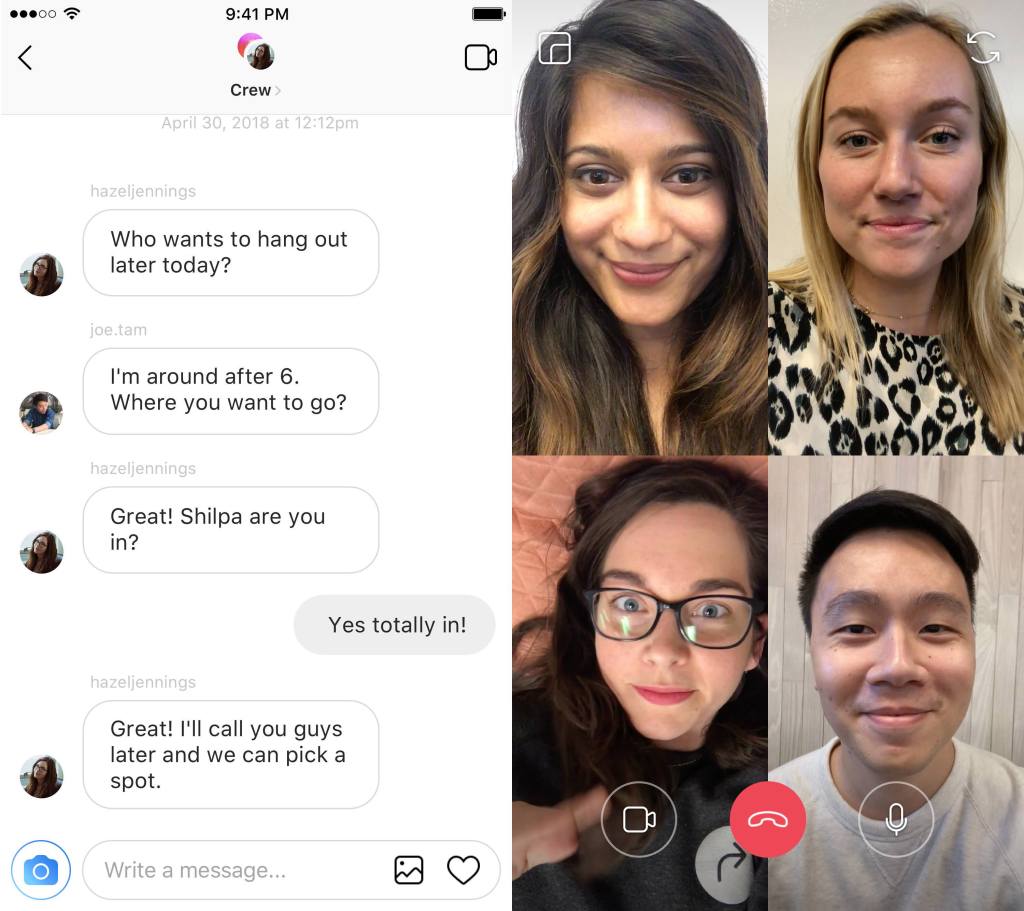 [Image Source - Instagram Press]
We already have live videos so that users can interact with the people they follow in real time. But now Instagram is introducing group video chat so that users can communicate with each other privately.
All you have to do is select the camera icon at the top of a direct message and you can choose to chat with one person or a small group.
AR Camera Effects
From your classic dog filter to celebrity endorsements, AR filters have been tried and tested by the majority of Instagram users.
Third parties are being given the chance to create their own unique filters which will only be available to followers of the company. Other users will be able to see the filter which in turn could generate positive brand awareness.
New Instagram Explore Page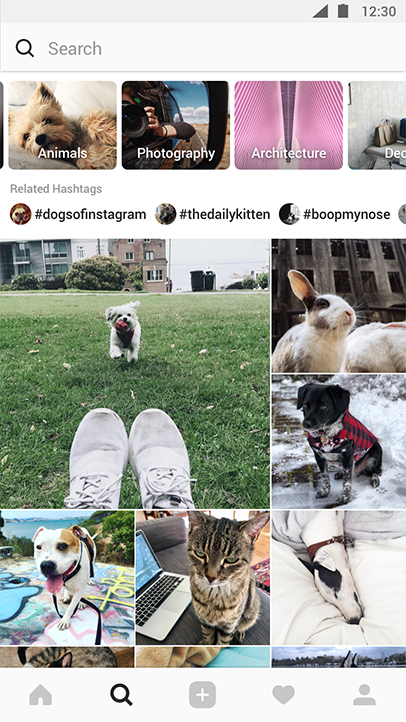 [Image Source - Instagram Press]
Instagram is making a big change to their Explore Page. As always, you'll be able to see photos and videos similar to content you have already engaged with. However, they will be adding a new 'channels' feature where you can discover new accounts based on specific keywords. It's a great tool if you're looking for photography inspiration or just want to find a new dog account to follow!
Anti-Bullying Improvements
The last thing to mention is that Instagram is making anti-bullying improvements in order to ensure every user has a friendly and safe experience while using the app.
Kevin Systrom, Co-Founder & CEO of Instagram has stated that the "new filter hides comments containing attacks on a person's appearance or character, as well as threats to a person's well-being or health.
You can manage this filter by going into their settings and choosing 'Comment Controls'. The 'Hide Offensive Comments' is automatically selected unless the user specifically turns it off for their posts.
Which new feature are you enjoying the most?
Find more like via Social Media.