Want to try a new restaurant or get your hair done at a different salon? Facebook Recommendations may just have the suggestion for you.
It's no surprise that Facebook has replaced Reviews with Recommendations, and gave it a more prominent position on the pages of businesses, as more and more people are turning to their friends and family for genuine customer experiences.
Recommendations are even discoverable across Facebook when people search for, or write about, your business, meaning your page's reach has never been greater.
1 in 3 people on Facebook use the platform to look for recommendations and reviews. [Source - Facebook Business]
While you can still see previous Reviews from over the years, Facebook has simplified the process in which people share their customer journey.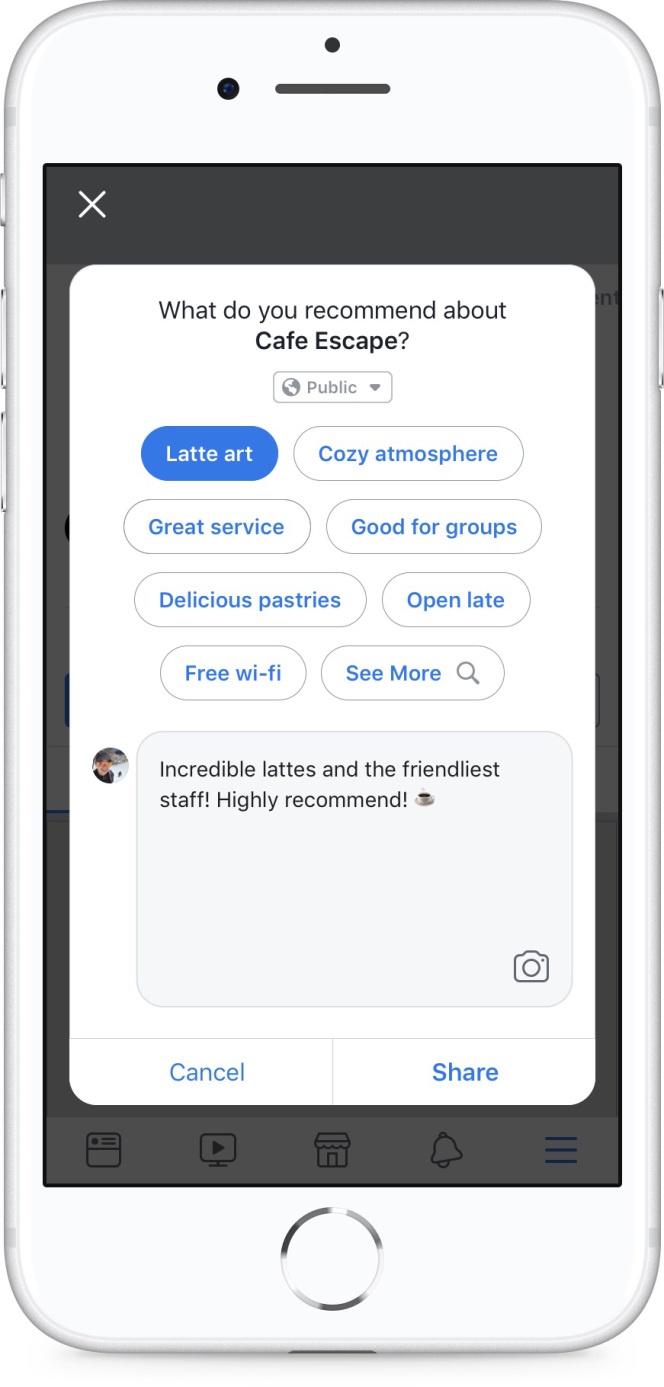 [Image Source - Facebook Newsroom]
Instead of reviewing your business on a scale of 1 to 5, customers will be asked if they would recommend the business in which they can answer one of two ways: 'yes' or 'no'. Users can then elaborate on their answer and give a reason why with tags, text and images to paint a better picture for future prospects.
The tagging option is a great way for customers to highlight why your business is great. If you're a local coffee shop, these tags could be 'cosy atmosphere' or 'affordable'. If certain keywords are picked up again and again, Facebook will associate that term with your business and suggest it as a tag for future Recommendations.
But what happens if you get a bad Recommendation? As a business owner, you can give feedback as you would have previously done with Reviews.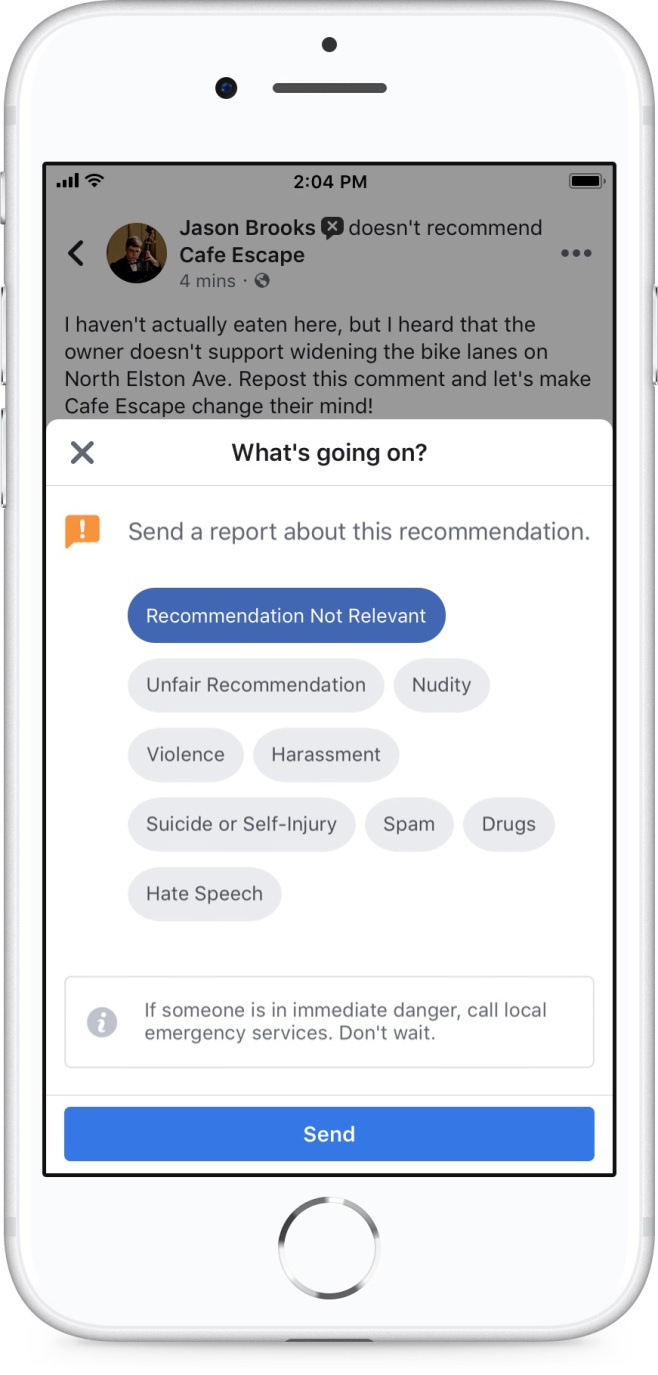 [Image Source - Facebook Newsroom]
However, if someone posts false claims or something that is irrelevant to your business, you can report this to Facebook who will review and remove the Recommendation if necessary.
Find more like this via Social Media.