Is your existing email marketing software not getting you the results you want? Maybe it's time to try something new!
While social media and PPC can easily be missed or ignored by a customer, emails are sent directly to users' personal inboxes making it a very effective form of digital marketing.

In fact, email marketing isn't going anywhere in the future according to an encouraging statistic from Statista:
'In 2017, global e-mail users amounted to 3.7 billion users. This figure is set to grow to 4.3 billion users in 2022.'
There are many different email marketing software platforms available to use on the web, best suited to different types of businesses. We've done the hard work for you and researched the advantages and disadvantages of two different platforms: MailChimp and Klaviyo.
MailChimp
MailChimp is now the 'world's leading marketing automation platform'. Impressive or what?
This email marketing platform is a blessing for small businesses. MailChimp doesn't offer a free trial but rather a free account. If you have less than 2,000 subscribers and send less than 12,000 emails per month, then you don't have to pay a penny.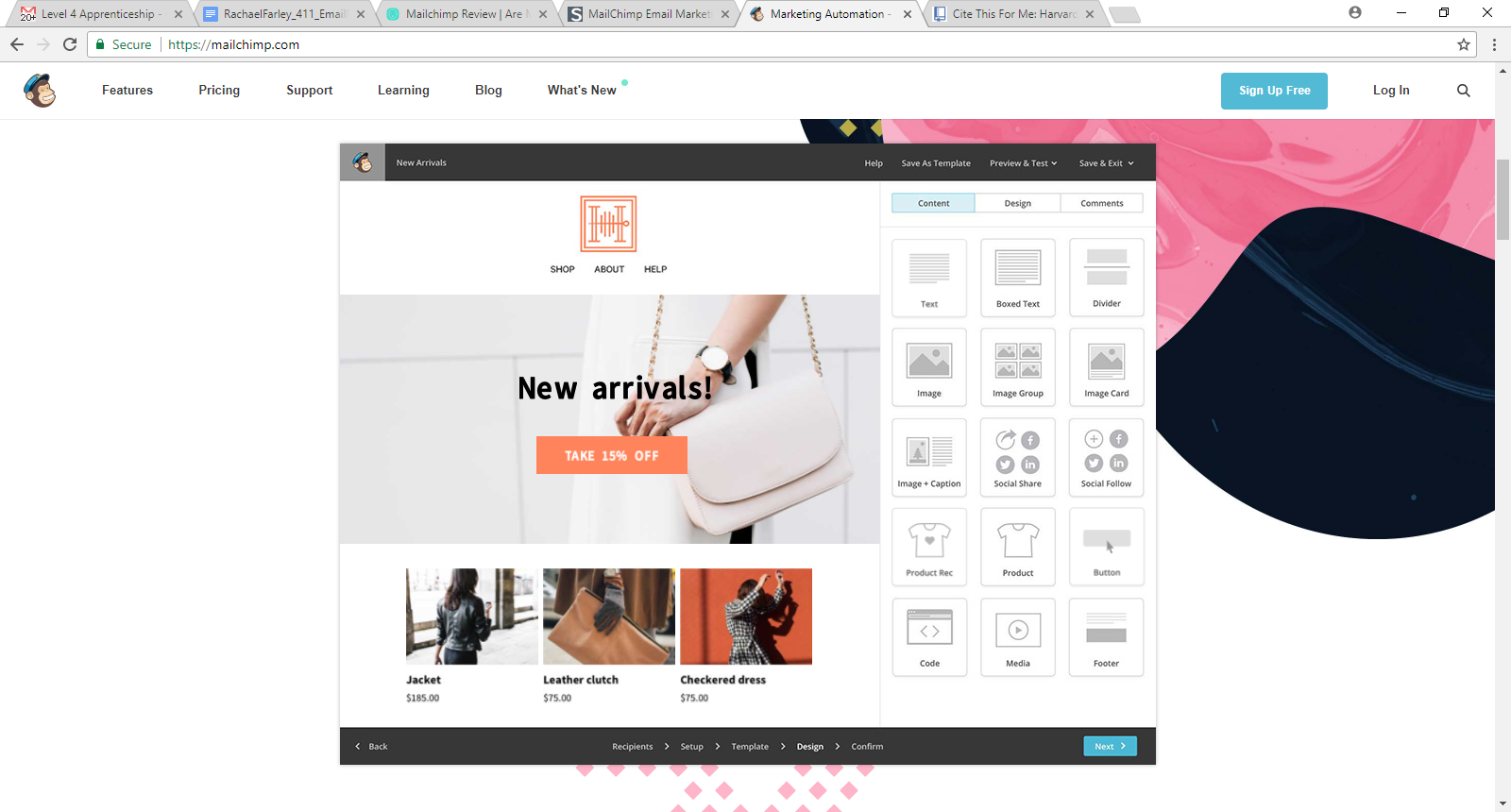 MailChimp has a simple interface and is easy enough to use, which is great for beginners. Ready-made templates are provided so that all you need to do is personalise them to fit your brand.
A major disadvantage of this platform is that you can't send one campaign to multiple lists at the same time. Also, if you have segmented your customers incorrectly and one person features on a few different lists, then you could potentially send the same email to them more than once.
Klaviyo
Klaviyo is an email marketing platform that believes using data to drive your campaigns delivers better results.
An advantage of Klaviyo is that you can easily integrate your e-commerce website to it to see how many people convert from each campaign. This makes it much simpler to analyse the ROI, rather than looking at your email data and website analytics separately.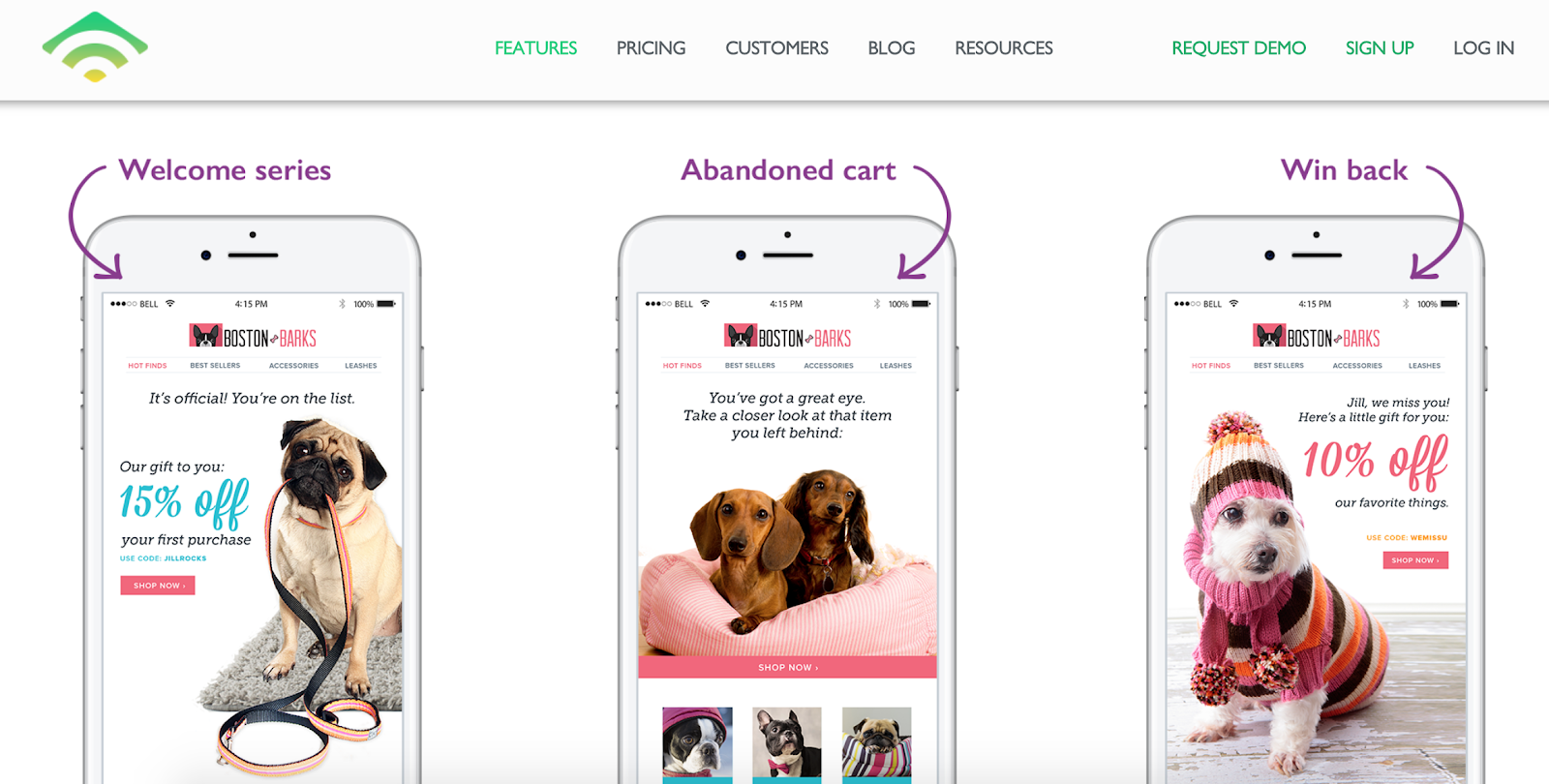 Another great feature of this platform is that it has built-in workflows. For example, someone may have visited your website, put something in their basket and then forgot about it. Klaviyo makes it easy to remind the customer to complete their purchase with ready made templates for abandoned carts.
Klaviyo may not be suitable for start ups or small businesses due to the pricing. Unlike MailChimp, this platform is only free until you have exceeded 250 contacts or 500 email sends per month.
Does MailChimp seem like the perfect tool to create beautifully designed emails? Or does Klaviyo's easy integration with your e-commerce site seem like the best option?
Find more like this via Email Marketing.