It's December 1st in the North East and businesses are turning their attentions to Christmas...
Thanks to our overly-festive team, we've already considered Christmas, planned the decorations and we're ready to swap Secret Santa presents (well, some of us are...)
If you're looking to inject some festive fun into your office, we've got a round up of all the ways you can do it - all well within budget and short timescales, if needs be.
Just choose which options suit you!
Set up your Secret Santa
An easy - and affordable - way to ensure that all of your team get in the festive spirit is setting up Secret Santa.
The Rules:
Every member buys a gift for one other team member. Do it the old fashioned way with names in a bowl or adopt our tool of choice - Elfster.
Set a budget. Make sure everyone is comfortable with it. Amounts of £10, £20 and £50 are popular.
Choose a theme or unique rules. Examples include: Office accessories only; colour theme; no gift costs more than £3 (even if the budget is £15).
Set a deadline. We recommend the day before your Christmas Party to avoid having to take gifts around the town with you!
Enjoy a Christmas buffet
If you can't do much this year because of budget or time constraints, get the team to all participate to an extended lunch and enjoy a Christmas buffet!
All of the major supermarkets are already selling a variety of festive treats, so all agree to bring in mince pies, savoury bites or sweet treats!
Check out the following festive selections from Asda, Iceland, Sainsburys and Tesco.
Make the most of festive music breaks
Add an extra layer of festive spirit by enjoying one of the many curated playlists that Spotify has to offer or set up your own.
Better yet add in the odd Christmas song to your regular playlist (so it's not overload)!
Top Spotify recommendations:
Christmas Songs - Holiday Music (playlist)
Now That's What I Call Christmas (album)
Christmas Favourites (playlist)
Decorate the office (for next to nothing!)
The weekend is here which makes it a perfect time to stock up on cheap decorations to add some seasonal festivity to your - likely - dreary office.
Here are our top buys from the high street...
Wilko
Wilko 6ft Pop Up Christmas Tree with Lights | £35.00 | Buy here
Perfect for those short on space (and time to decorate a tree)...
Wilko Nordic Country Complete Christmas Decoration 50pk | £6.00 | Buy here
Already got a tree? Spruce it up with new decorations...
Asda
10 Warm White Glitter Bulb Battery Powered String Lights | £8.00 | Buy here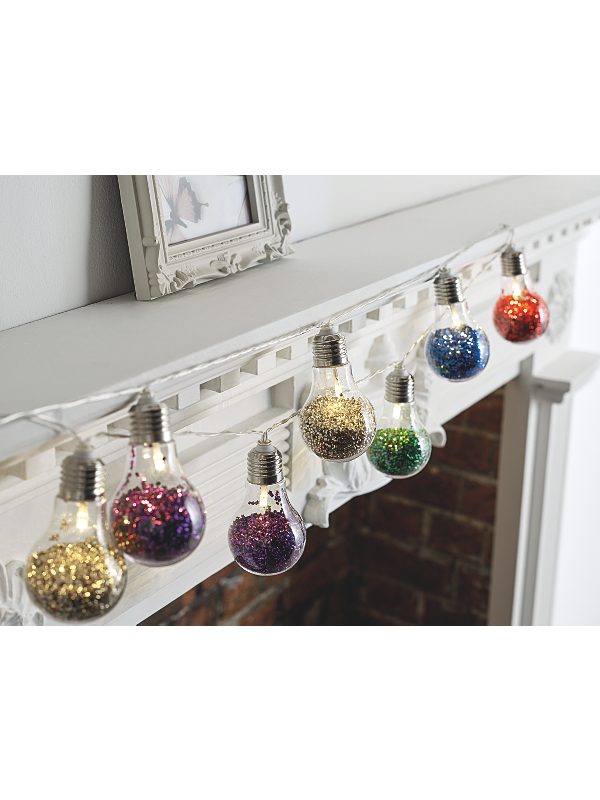 Snowflake Light Up Window Decoration | £5.00 | Buy here
Brilliant accessory to brighten up your office windows...
B&M
Two-Tone Chunky Tinsel 2m | £1.00 | Buy here
Great for general office decoration or for the tree!
Glitter Snow Blanket | £1.99 | Buy here
Christmas-ify your shelves and desks with a snow blanket...
Find more like this via Office Life and Seasonal Marketing.