With over 303 million active monthly users, LinkedIn is a great social media platform that gives business professionals plenty of opportunities to widen their circle, target leads and develop their working relationships.
If you're looking to take the next step with LinkedIn, you may consider signing up for a premium account. There are four different types to choose from including Career, Business, Sales and Hiring. The subscription you opt for will differ based on what you're looking to get out of LinkedIn, such as applying for jobs or generating leads.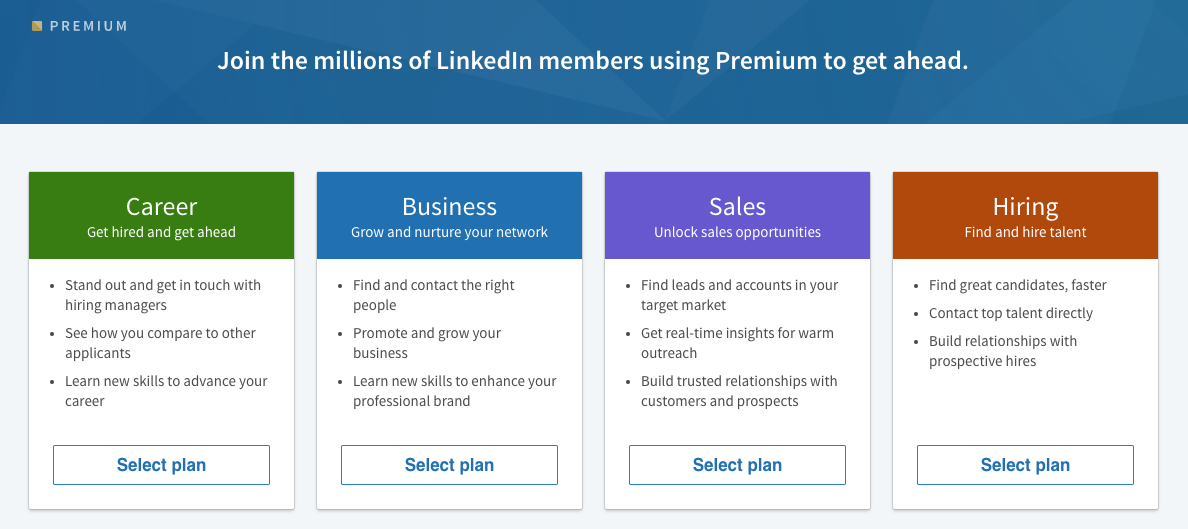 Now you're probably thinking, "What's wrong with a basic LinkedIn account?". The honest answer is that there's not. However, there are many benefits to paying a monthly fee for a premium account, most of which will have a positive impact on your business.
Only with LinkedIn's premium accounts will you be able to send InMails, allowing you to direct message people you aren't connected with. Not only will this help to boost your existing audience but you can reach out and introduce yourself to potential clients, customers or recruits.
You will also get a host of exclusive features depending on the subscription you opt for. For example, LinkedIn Hiring is a must for recruiters as you will have access to their integrated hiring platform that will allow you to manage all candidates in one place.
To help you work out which is best for you as an individual, and which will help your company too, we have listed the key features of each account type...
Career - Step onto the Job Ladder
Benefit from 3 InMail credits to message people you aren't connected to
See who has viewed your profile in the last 90 days and how they found you
See salary details when browsing jobs without sharing your personal data
Business - Build Your Connections
Use up to 15 InMail messages to connect with new people
View unlimited profiles from search results and suggested profiles
Get deep insights into a company's growth and functional trends
Sales - Generate Qualified Leads
Start meaningful conversations with 20 InMail messages per month
Access to Advanced Search with Lead Builder
Lead recommendations and saved leads
Hiring - Track Candidates and Fill Open Roles
Contact anyone with 30 InMail messages
Integrated hiring - manage your candidate pool in one place
Track candidates and open roles with Projects
One important thing to note is that every type of premium account will give you access to LinkedIn Learning. All business professionals can benefit from an online portal containing a unique mix of digital courses taught by industry experts, covering a range of topics from professional development to photography courses. Whether you're a business owner or a marketing assistant, you will find training that will be valuable in developing your professional and personal skills.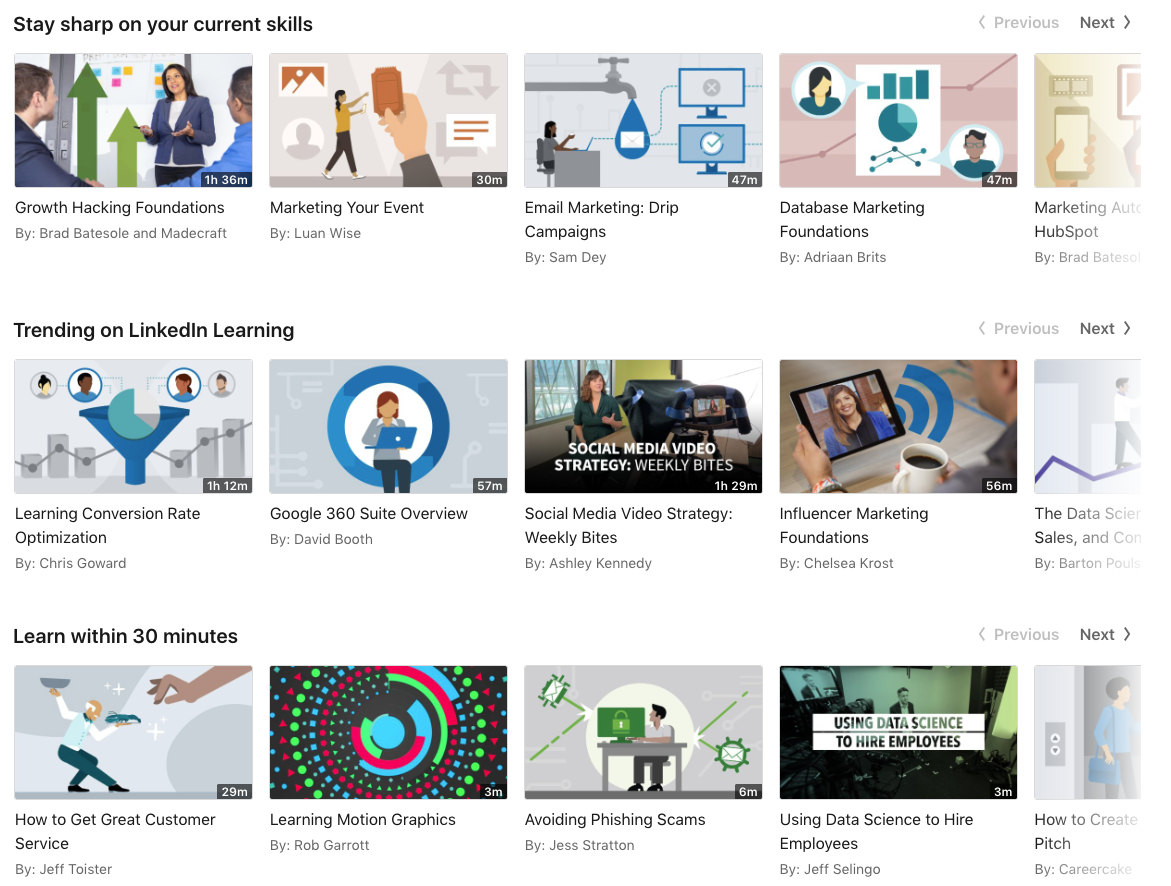 If you're not sure about which premium account to go for, you should definitely try the one-month free trial. This will give you an insight into the power of LinkedIn including exclusive features like InMail and LinkedIn Learning, with no obligation to continue your subscription. It's the perfect option if you're still unsure how a premium account would help you with your job role or work alongside your business' current marketing strategy.