With only 2-4% of site visits resulting in a transaction according to Google, businesses across the globe are employing remarketing techniques in order to re-engage visitors in order to increase sales.
The purpose of a remarketing campaign is to bring people back that have already visited your website or mobile app. As these types of visitors are already aware of your company, since they have previously viewed your site, they are far more likely to convert than someone who is just being introduced.
You may have come across remarketing ads when browsing the internet before but never realised. If you've seen ads on social media from a clothing store you visited the other day, this could be down to a clever remarketing campaign using the Facebook Pixel.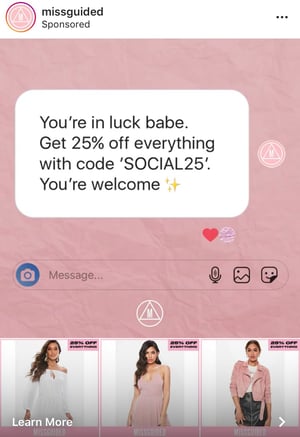 While you can set up remarketing campaigns on Facebook, we're going to explore how to utilise Google's remarketing abilities. This type of Google Ad is shown on the Display Network, where it can appear across 2 million different websites and mobile apps - plenty of potential to catch your audience's attention during everyday browsing.
For example, have you ever searched for a holiday, then proceeded to see a remarketing ad displaying price cuts for your desired booking? Re-engaging a visitor at the decision stage with a remarketing campaign could be the easiest way to drive conversions for your business.

But don't think that remarketing campaigns are exclusively for new customers that have never made a purchase before. By switching up the ways you assemble your remarketing lists, you can re-engage people who have made one, five or fifty purchases. Not only can you increase brand awareness using remarketing campaigns but you can also create customer loyalty, encouraging people to keep coming back.
Before you jump into setting up your Google Ads campaign, the first step is to create a remarketing list...
What are Remarketing Lists?
Google defines a remarketing list as a "collection of website visitors or app users gathered by snippets of code added to your site or app".
Once you have tagged your site for remarketing, you can create rules to tell Google when a visitor should be added to the list. For example, you may want to create a campaign for people who have visited a certain product page in order to increase sales for that particular item.
You don't need to worry about showing ads to old visitors, as you can keep your remarketing list fresh by setting member duration to a certain timeframe such as 30 days. Once the given amount of time has passed, they will be automatically deleted from the list and remarketing ads will no longer be shown to them. It is important to think about how long an average buyer will take to make their decision as if the member duration is too long, the visitor may have chosen to make a purchase from a competitor instead.
Your remarketing lists must follow certain requirements, specified by Google, in order for your ads to be shown to a large enough audience and make best use of your budget…
Google Display Network must have a minimum of 100 active visitors or users within the last 30 days
Google Search Network must have a minimum of 1,000 active visitors or users within the last 30 days
YouTube must have a minimum of 1,000 active visitors or users within the last 30 days
Gmail must have a minimum of 100 active visitors or users within the last 30 days on the Display Network
Once your remarketing list has enough data, you can start setting up your Google Ads campaign.
How Do I Set up a Remarketing Campaign?
Create a new campaign and select your required goal - conversions, traffic, etc.
Choose a 'Display Network only' campaign and set up your parameters as normal such as location and language, and bid strategy and budget.
Add in any additional settings like device targeting, content exclusions and ad scheduling.
Click 'Audiences' in the 'People' section. At this point, you can select remarketing and choose the list you wish to show your ads to.
Save your current settings and continue to set up your ad groups and display ads as usual.
Need some help with your remarketing campaigns? Get in touch with the Thrive team today by giving us a call on 01325 778 786 or emailing hello@thriveability.co.uk, we'd be happy to help!