In 2020, Google Tag Manager should be an instrumental part of any business' marketing toolbox alongside Analytics and Ads.
If you're not clear on the importance of Google Tag Manager, it's important to start at the beginning...
What is Google Tag Manager?
As defined by Google itself, Google Tag Manager is a tag management system (TMS) that allows you to quickly and easily update measurement codes and related code fragments collectively known as tags on your website or mobile app.
To put that into perspective for your business, Google Tag Manager will allow you to add different tracking codes without the need for hard coding, allowing your marketers to step in and have more power over your website data.
Tags can be used for all kinds of different tracking, including, but not limited to:
Click tracking
Creating heat maps
Monitoring form submissions
Collecting data for remarketing
Recording e-commerce actions (abandoned carts, etc.)
Google Tag Manager Structure
Your Google Tag Manager can be broken down into four parts; Account > Container > Tag > Trigger.
Account

You will need to set up an account specifically for your business; this can contain a website, app or both.
Container
Your container will hold all of your tags and triggers for a specific website or app. Once the container tracking code HTML is inserted onto your website, there is no need for additional hard coding. You can edit your container directly using the Google Tag Manager interface to make amends to tracking codes and add in additional tags.
Containers are saved as versions meaning you can revert back to a previous version if an error was made or the changes in the recent version are no longer needed. By adding notes to each version, your existing team, as well as any new employees that will need access, can see what changes have been made over time.
Tags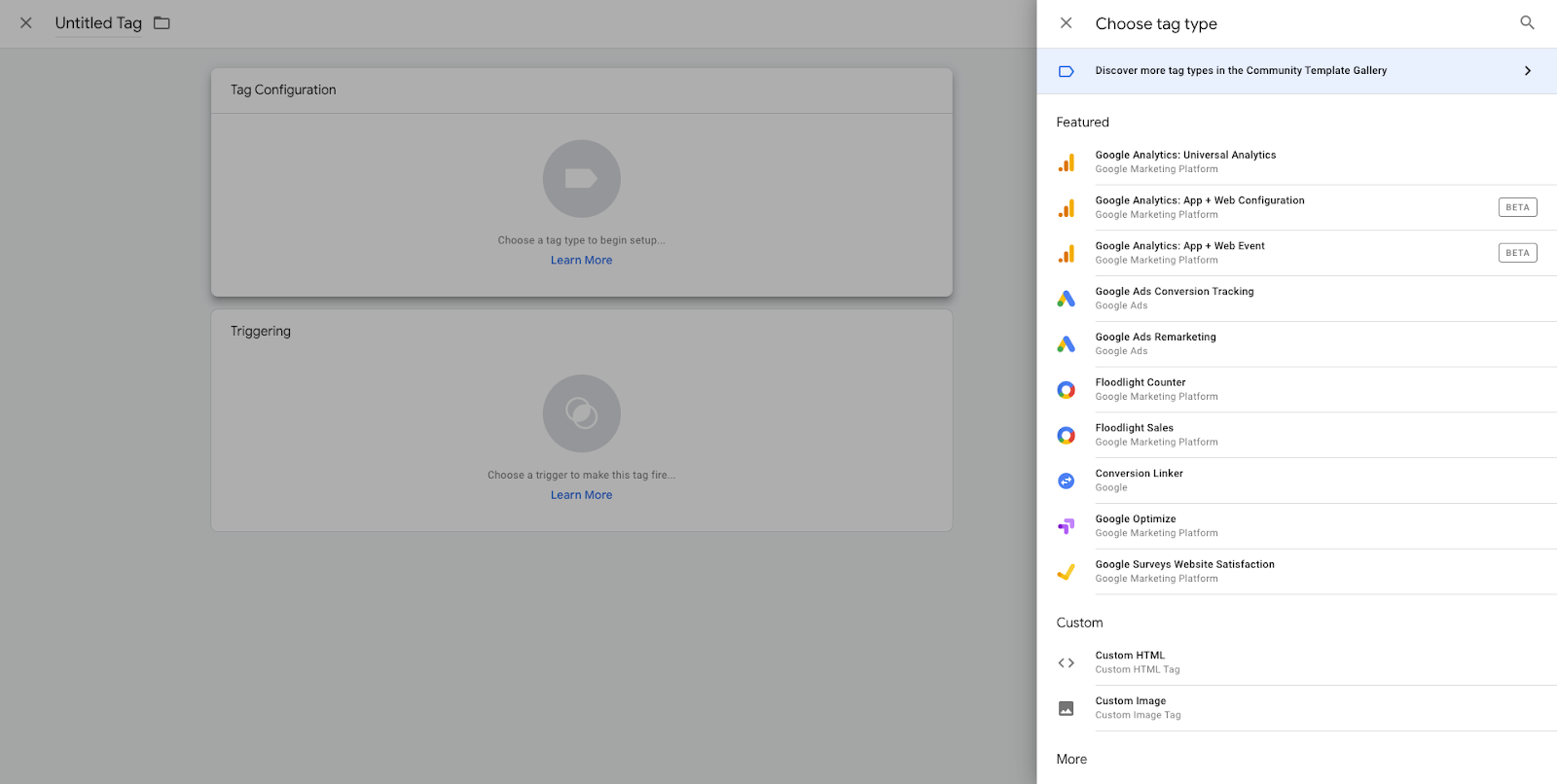 Google Tag Manager has a collection of tag templates to choose from - including Google Analytics, Google Ads, Facebook, HotJar, etc. If a template isn't available, you can easily add in a custom HTML tag.
Trigger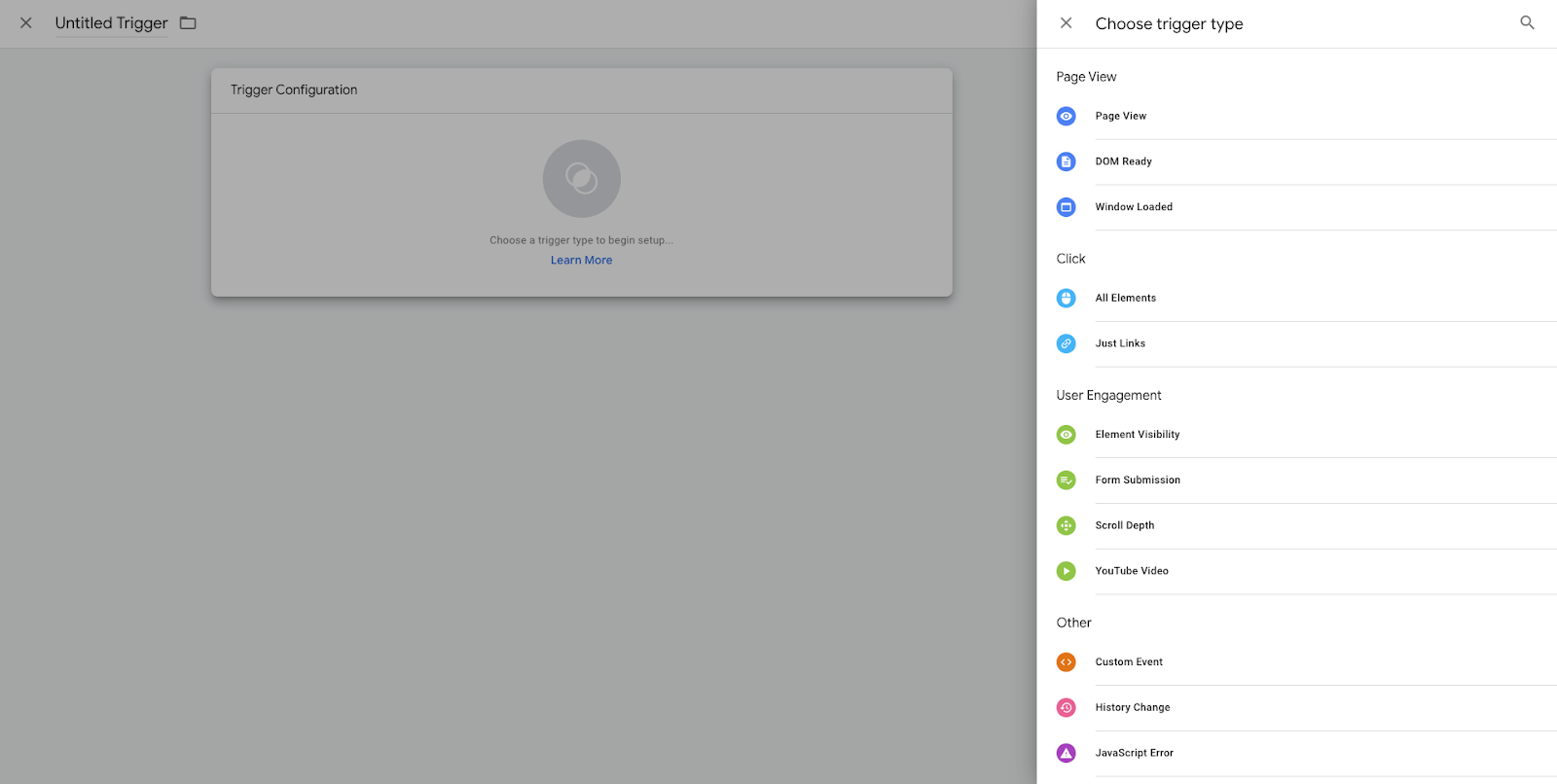 In order for your tag to work, you must enable a trigger for it. This means each tag is 'triggered' or 'fired' whenever a certain action happens - anything from a page view to a form submission.
When initially setting up your account, you will have to enable your variables. This is the type of information that is pulled in from each trigger - data in the form of strings, numbers, arrays and objects.
Benefits of Google Tag Manager
The best thing about Google Tag Manager is that it is completely free! There's no definite answer whether your business should opt for Google Tag Manager or stick to hardcoded tracking tags. If you're still unsure, try signing up and having a look around the platform - it won't affect your website or app unless the tracking code is added after all!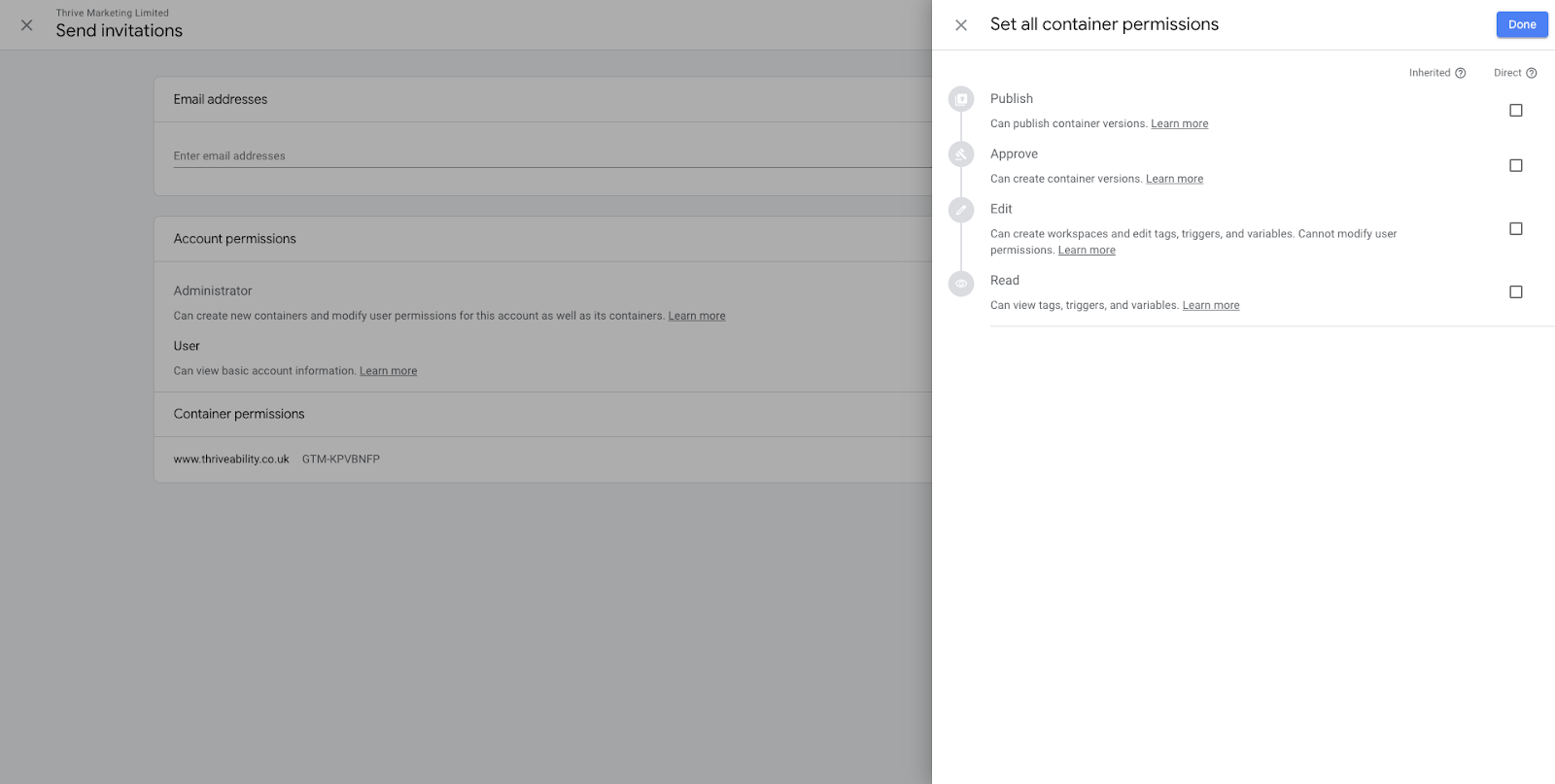 By setting user-level permissions, both your web developers and marketing team can have access to your Google Tag Manager. This means marketers can add any tracking tags that would help them with their marketing activities without needing to rely on a developer. For added confidence, developers can be assigned as the only point of contact within your team with permission to publish versions so that they can double-check all tags before hitting that big blue button!
Google Tag Manager works with all different types of tracking code, not just Google products like Analytics and Ads. You can choose from an array of turnkey templates such as Bing Ads, Twitter, Quora and more, otherwise, there is the option to add a custom tag.

Preview Mode will allow you to resolve any issues before making any solid changes to your container - you can avoid bugged tracking by checking before publishing.
Installing Google Tag Manager onto your site will tidy up your code, as you can remove any redundant tracking code with ease. It will also help with your SEO as page load speed will be quicker due to having less bulky code in the header of your site.
Ready to jump headfirst into the world of Google Tag Manager? Once you've set up your account, don't forget to download Google Tag Assistant - a free Google Chrome extension. You can run this on your live site to analyse which tags are firing on each page to ensure everything is tracking correctly.