After the Cambridge Analytica scandal, Facebook is putting measures in place to ensure ads are safe for user consumption.
The ads we see on Facebook, Messenger and Instagram have come under scrutiny by the public, with claims that certain posts exclude certain demographics in a discriminatory matter. On the other hand, it has been believed that data was manipulated in order to sway people politically such as the US presidential vote in 2016.
With so much criticism, something must change. In a Facebook Newsroom blog, Rob Leathern, Director of Product Management, has stated that ads are changing and now there will be 'increased accountability for advertisers, helping to prevent abuse on Facebook.'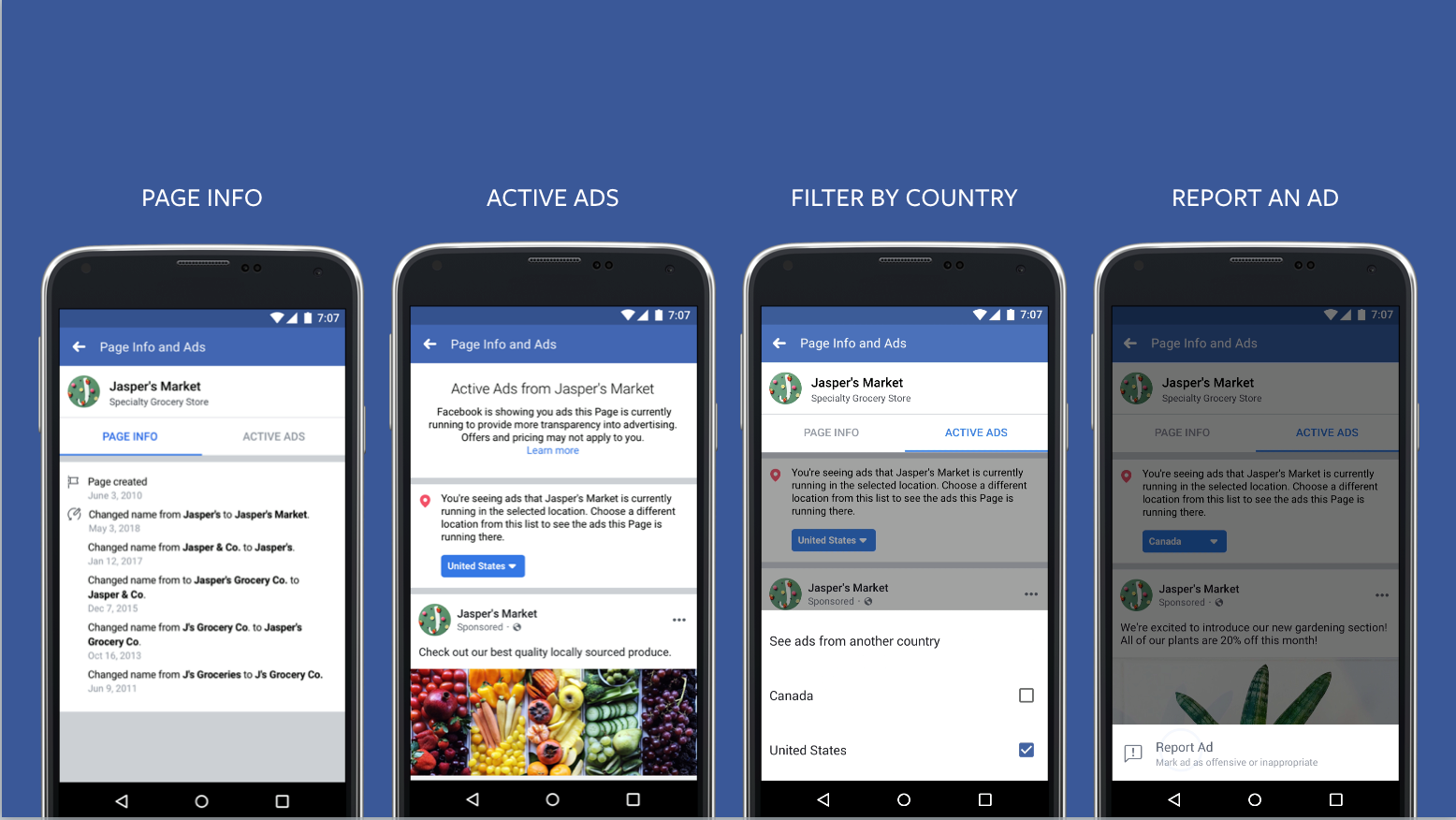 [Image Source - Facebook Newsroom]
As a result, any user will be able to view the active ads that a business is running by visiting the 'Info and Ads' tab on the company's page. This means you can easily view any ads that you have seen on your News Feed again, plus take a look at ads that haven't been specifically targeted towards you.
With this latest feature, it is easier than ever to self evaluate sponsored posts and report anything that is suspicious or offensive.
Also, there can be a benefit for businesses as well. You can scout the competition to learn what their advertising campaigns look like without hoping to pass them on your News Feed, as you can now actively search for them.
While it might be strange to think that other companies can browse your ads at their own leisure, Facebook's Chief Operating Officer, Sheryl Sandberg, has reported to TechCrunch:
"I think advertisers for most part stand behind the ads they're running. You actually can see a lot of your competitors' ads [already], you just have to catch them."
With big advertisers on board with the new changes, Facebook is attempting to shed light upon a dark time with a more honest approach to their platform, which is a change we love!
Find more like this via Social Media.