Although you can't set up an automated message for private messages on Instagram (yet!), you can set up Quick Replies to make your life a lot easier.
Are you tired of replying to the same type of question day in, day out on social media? Instagram introduced Quick Replies in 2018 so that brands and influencers could quickly and easily reply to common customer enquiries with a single tap.
If you've spotted some FAQs that always pop up, you can draft a 'quick reply' which you can then save and use in future conversations, freeing up your time for other conversations.
Please note that in order to set up this feature, you will need a business profile - find out why you need one and how to make the change to an Instagram business profile in a previous blog!
Step One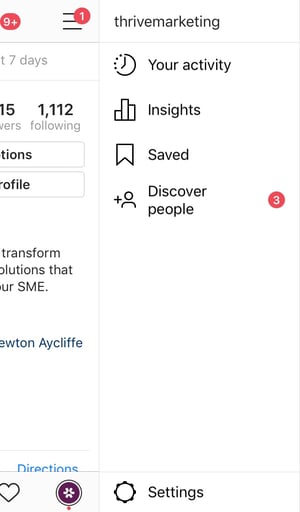 Go to your main profile and select the top right-hand icon to open the tab and select 'Settings'.
Step Two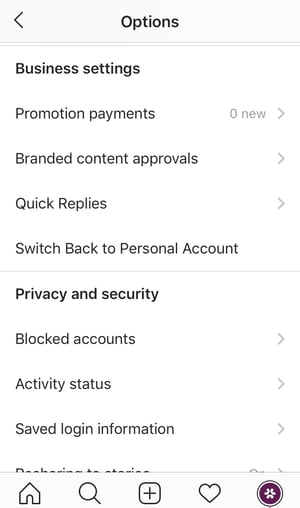 Scroll down to 'Business Settings' and select 'Quick Replies'. This is where you can add a new reply as well as edit existing responses.
Step Three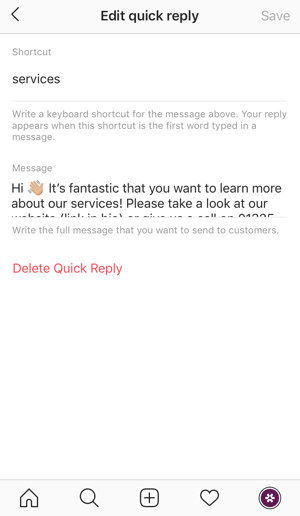 If you haven't created any Quick Replies before, select 'new quick reply' and you will be taken to a page where you can select a shortcut then type your response. We have created a Quick Reply for an enquiry about our services. There are many different types of shortcuts you can set up such as a response to great feedback, in which you might call your shortcut 'thanks'.
Step Four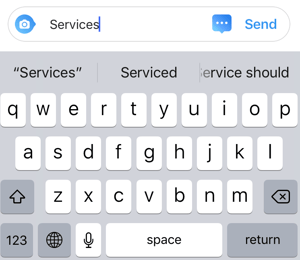 The next time you get an enquiry, all you need to do is type your shortcut and a blue speech bubble will appear. Once you've clicked this icon, your automated response will be generated so that you just need to hit 'send'!
Not only are Quick Replies great for saving time, but they're also a good way to keep your brand voice consistent if several people are monitoring your company's private messages.
Find more like this via Social Media.