Ever liked what you've seen on an Insta pic but couldn't find it on the website? The search is over with Instagram Shopping!
Instagram, whose shopping experience was made available to US users in 2017, has rolled out its latest feature to eight more countries including the UK.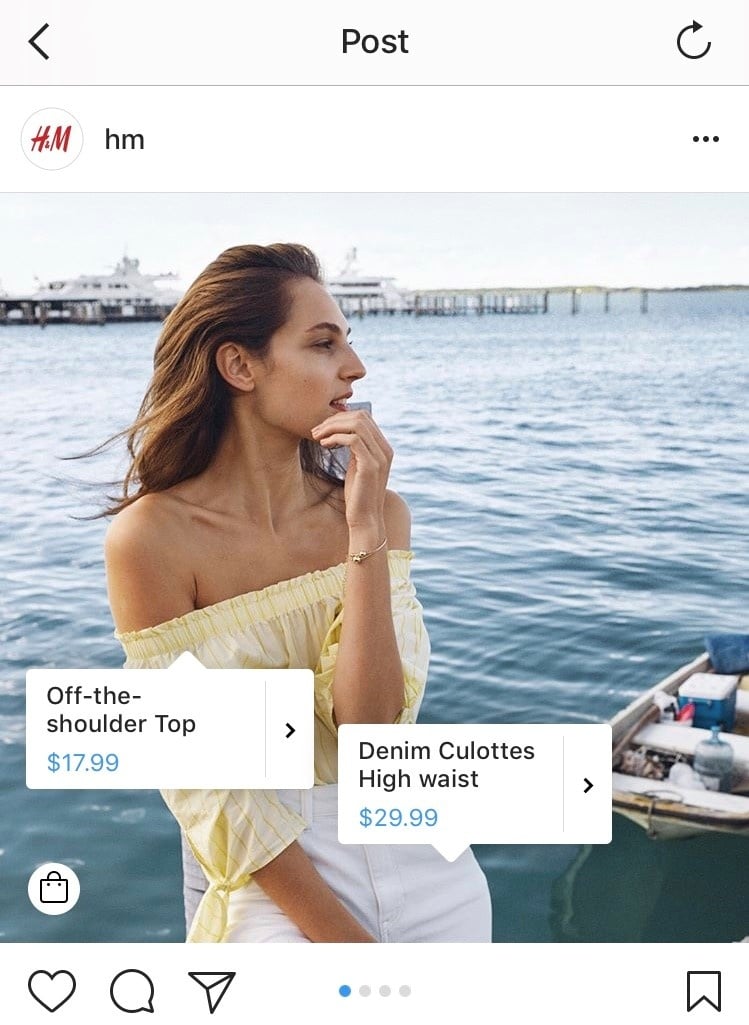 Customers can find out more about a product from a single tap. Not only can they discover prices, but they can also see additional information such as details and links to the website to increase conversions.
Savannah Boysen, Marketing Manager at TYME said:
"Our traffic from Instagram has increased by 44% since implementing shopping on Instagram. It's a clean and simple way to show your product in a lifestyle setting, without affecting the user experience."
Can I Use Instagram Shopping?
In order to be approved for shopping on Instagram, your business must follow a few simple requirements.
First of all, your business must be located in the United States, United Kingdom, Australia, Canada, France, Germany, Italy, Spain or Brazil. The feature should become open to global companies soon, but at the minute you must be based in the above countries.
Next, your Instagram account must be converted into a business profile. This is an essential part for the last stage.
Finally, you must have a Facebook catalog set up so that Instagram can pull all of your products from your site to link to your Instagram photos.
Once you have followed all of the above steps, you can request approval for shopping on Instagram. Simply go to your profile and select the cog icon in the top right hand side. Choose 'shopping' then 'continue' and pick a product catalog to connect to your account. Then, you're all set to go, tap 'done'!
Tagging photos in your posts is just the same as tagging people. Easy peasy, right? And you can tag up to five products per single image post or twenty products per multi-photo upload.
Instagram's latest feature is a fantastic way to send your audience straight to your site to convert. No more guessing and scouring the web for a certain product, lead your customer straight to it, hassle-free.
Now check out our blog to find out How Your Business Can Use Instagram Stories.