The popularity of chatbots is growing every year as customers' expectations demand 24/7 service from businesses online.
Ever visited a website and seen a live chat appear asking if you need help? Or maybe you visited a business' Facebook page and spotted a messenger chat show up? Chatbots are popping up everywhere and it's essential that businesses jump on board with the AI technology that will influence future marketing worldwide.
40% of shoppers don't care if they're helped by an AI tool or a human, as long as their question gets answered. [Source - Hubspot]
Chatbot marketing has many benefits and companies are investing time and money in setting up these clever robots to answer customers' enquiries.
From Spotify to Mastercard, here are five businesses that have stood out with their chatbot marketing
Marriott International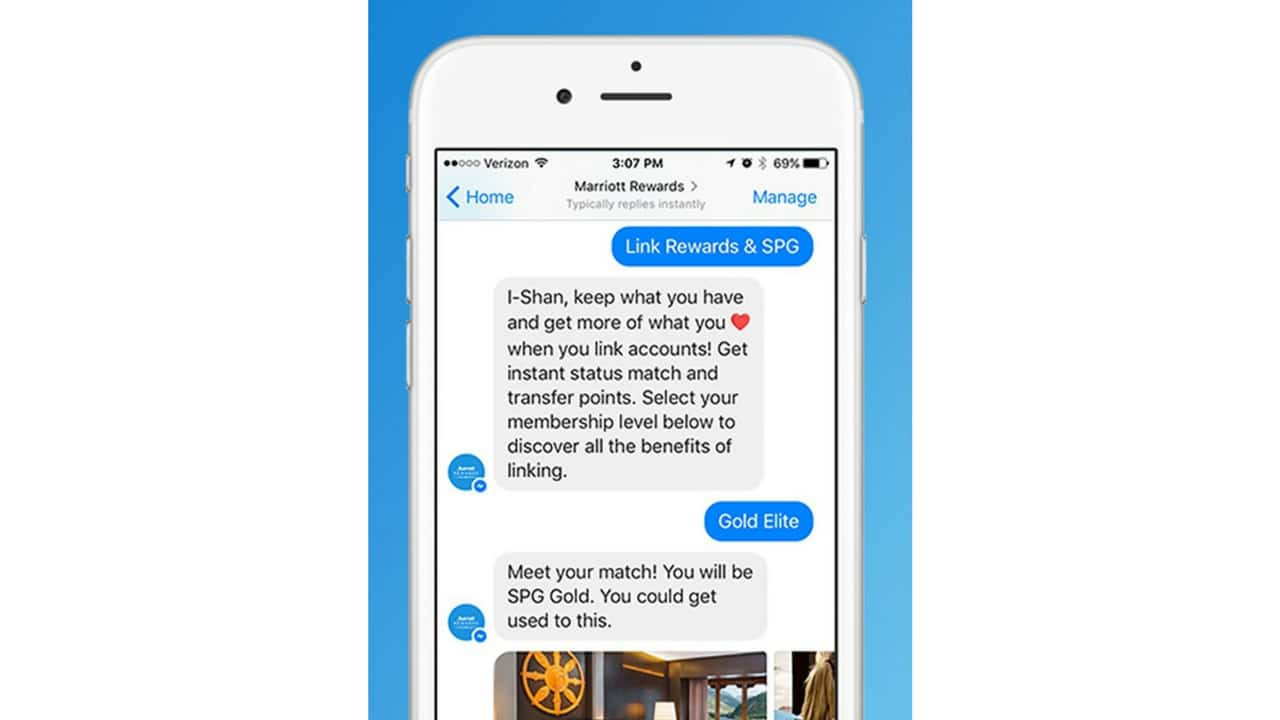 The hotel chain, Marriott, allows customers to arrange stays to any one of their establishments in the world via their chatbot.
Not only that, but you can also communicate with the chatbot while staying in one of the hotels rather than directly calling guest services. You don't even have to leave your bed!
Spotify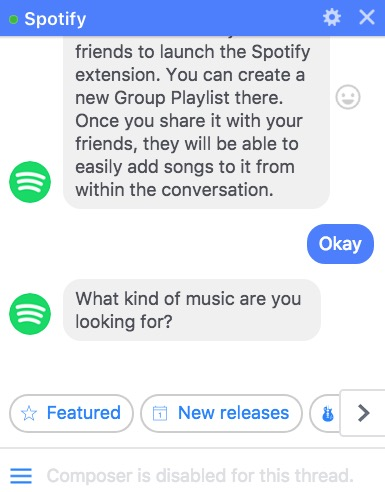 Spotify introduced a Facebook Messenger bot where users could discover and share music from within the chat. This means listeners don't have to exit the Messenger app in order to listen to their friend's suggestion.
The tool can also recommend music based on previous search history and users' preferences - the one to one conversation adds a personal connection between the consumer and brand.
Pizza Hut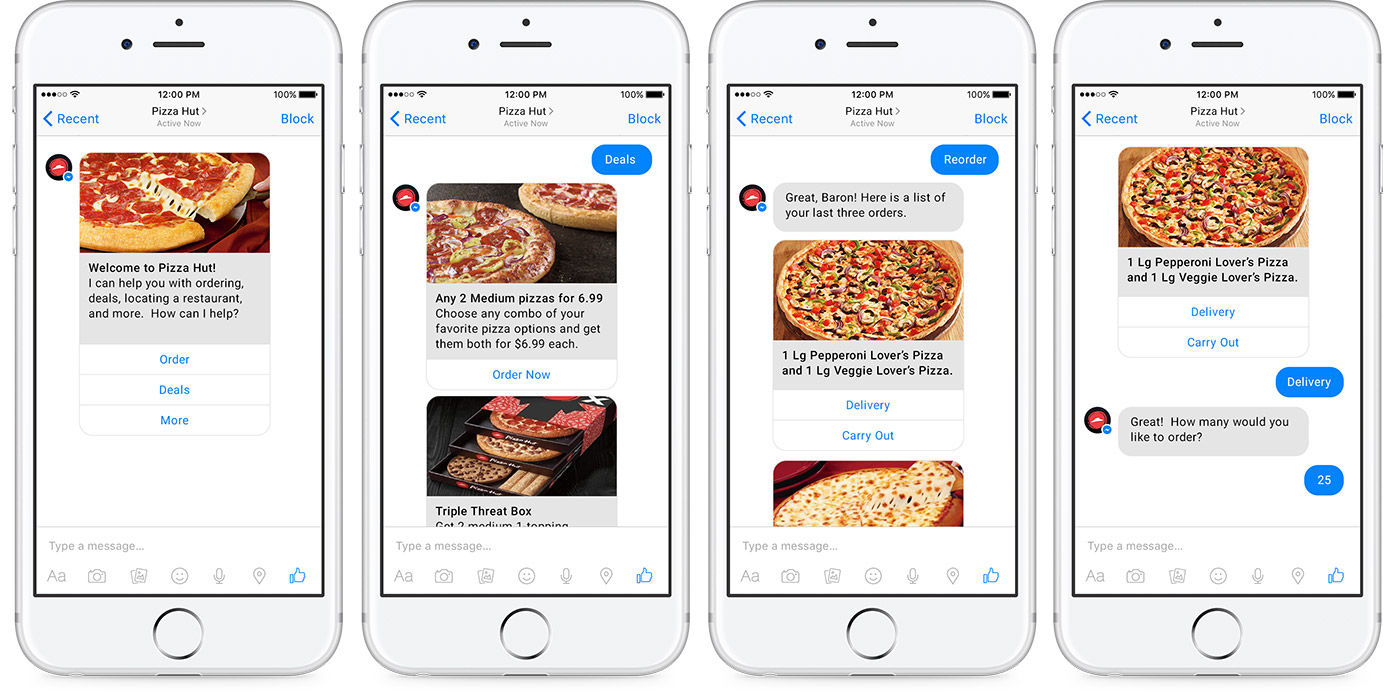 Pizza Hut has made ordering easier for customers as they no longer have to leave their favourite social media network.
If a pizza craving hits, users can message the company on Facebook or Twitter. They can find out the latest deals, ask questions about delivery and, of course, order their takeaway for the night.
Mastercard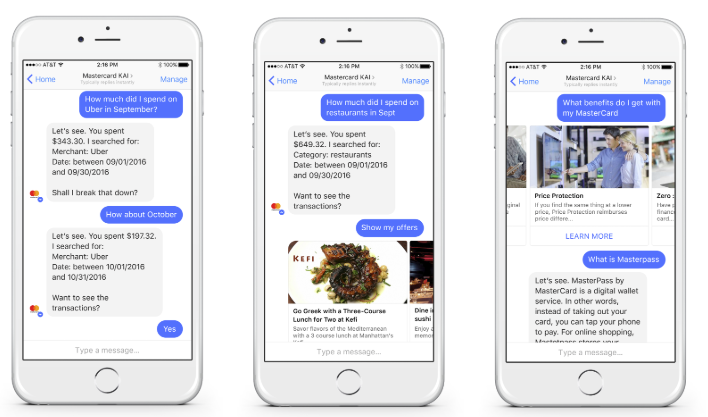 Wondered how much money you've spent on food in the last month? Just ask your bank… chatbot.
Mastercard stated that they're making 'commerce more conversational with [the] launch of chatbots for banks and merchants'. They wish to build a new customer experience in which users can find out about their financial decisions in an informal and hassle-free way.
Sephora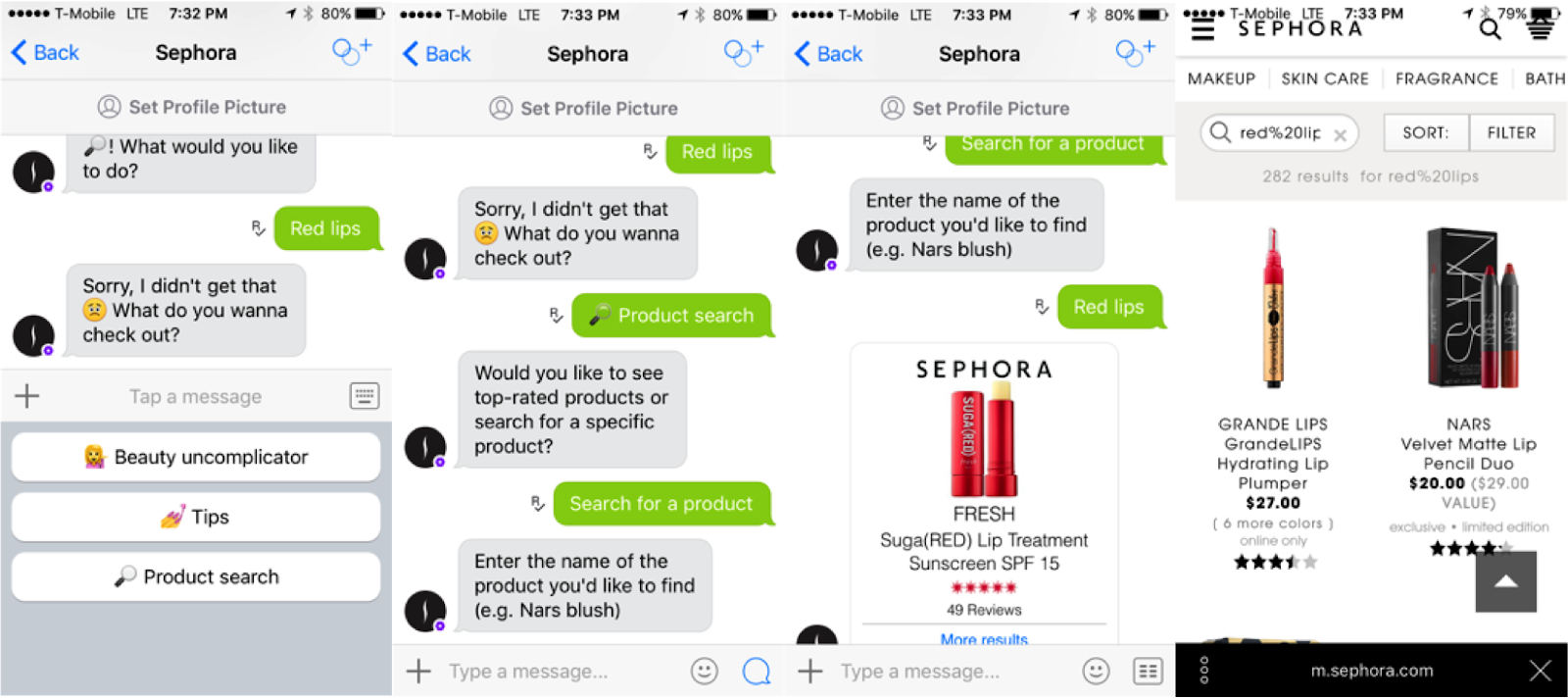 The Sephora chatbot starts the conversation with a quick quiz in order to understand your makeup preferences.
Once it has an idea of what you like, it is able to recommend specific products which eliminates the need for you to spend hours in the store trying to find the perfect lipstick shade for your skin tone. Easy peasy.
Which chatbots have made an impact on the way you communicate with businesses? Share your thoughts with us at @ThriveHQ.